AMD targets the datacentre with Naples chip
The SoC is designed for use in cloud datacentres and on-premise servers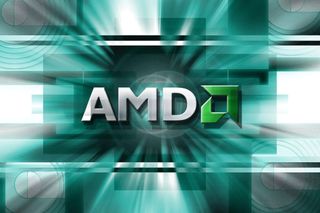 AMD has unveiled its high-performance CPU, named Naples, built to scale across cloud datacentre and on-premise server infrastructures.
Naples is the first CPU to integrate the Zen x86 processing engine in its 32 cores, with two-high-performance threads per core, offering higher levels of memory bandwidth and high speed input/output channels from a single chip.
In a two-socket server, Naples offers support for up to 32 DIMMS of DDR4 on 16 memory channels, with 4 terabytes of memory available in total, according to AMD.
"Today marks the first major milestone in AMD re-asserting its position as an innovator in the datacentre and returning choice to customers in high-performance server CPUs," said Forrest Norrod, senior vice president and general manager, Enterprise, Embedded and Semi-Custom business unit, AMD.
"Naples represents a completely new approach to supporting the massive processing requirements of the modern datacentre. This groundbreaking system-on-chip delivers the unique high-performance features required to address highly virtualised environments, massive data sets and new, emerging workloads."
AMD's Naples SoC will also feature the company's Infinity Fabric coherent connect to support the integration of two Naples SPUs in a 2-socket system.
"It is exciting to see AMD back in the server conversation with a new CPU and a sound strategy for why it is the right processor for the modern datacentre and the cloud computing era," said Matt Eastwood, senior vice president, Enterprise Infrastructure and Datacentre, IDC.
"Looking at the product details announced today, it sounds like a compelling combination that will give IT buyers a unique new option to consider when making their next upgrade."
A daily dose of IT news, reviews, features and insights, straight to your inbox!
A daily dose of IT news, reviews, features and insights, straight to your inbox!
Thank you for signing up to ITPro. You will receive a verification email shortly.
There was a problem. Please refresh the page and try again.