How open data is driving UK smart city innovation
Transport for London and local councils explain the importance of keeping data open for everyone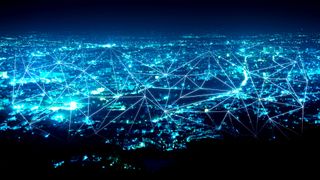 Smart city projects both generate and use masses of data - that's no surprise. The projects need to analyse information in order to function efficiently, after all.
To take just one of many possible examples, imagine a cycle hire scheme. It's one thing to put bicycles in different locations and be pleased when racks show a high turnover. But that's not a smart city project.
It's only when a local authority knows the rate of turnover, where individual bicycles are being picked up and dropped off, and which are the more and less popular docking facilities that a cycle hire scheme starts to get smart. With information like this, services can be better tailored to meet demand.
But why should city authorities have all the fun with this data? Setting it free for others to use can give rise to new, imaginative uses, inspire whole new ways of addressing city management issues, provide citizens with new routes into the data, and even boost the local economy.
The importance of open data
It's becoming increasingly apparent that this data needs to be opened up if smart cities are to reach maximum effectiveness. Dale Peters, Research Director at analyst TechMarketView told us that open data is "key to accountability, service improvement and innovation in local government".
Technology Futurist Shivvy Jervis argues that open data is incredibly valuable when it comes to social projects, adding that it might be used to "spur more rapid, real-time responses to pressing 'city health' issues such as crime, road and citizen safety, or air pollution."
"I've seen extrapolations from previously untapped data preempt problematic issues for a local community before they even arise, ramp up good governance and accountability and significantly boost citizen wellbeing," says Jervis.
Reaping the rewards
The financial rewards to be reaped from open data can be significant. For example, Jervis highlights that "the freeing up of data from the UK's HM Land Registry has spurred the growth of the property tech industry here."
Transport for London (TfL) provides more than 80 open data feeds to more than 13,000 developers, and research by Deloitte has shown that this alone provides a 130 million annual boost to the London economy.
It's not just about the money, though. TfL says their data features in more than 600 apps, used by 42% of Londoners, giving that data a huge reach.
Vernon Everitt, managing director of Customers Communication and Technology at Transport for London explains that "schools and budding software developers use our open data as a test bed for how to code and analyse data".
Further north, Glasgow City Council currently operates an 'open by default' approach to data as a result of its Future Cities Demonstrator, an initiative it hopes will make the city a more productive and exciting place to live and work.
"There are many more benefits other than economic growth to be gained from open data," explains a spokesperson for the council, "and those include civic community engagement and customer satisfaction."
Identifying and releasing datasets
With such massive potential for open data, the problem many city authorities have is not whether to release open data, but deciding what data to release.
Janet Smith, data governance manager at Manchester City Council tells IT Pro that her city has become far more discerning with what data it feels will benefit the public.
"Manchester use a number of criteria to decide what data they release as open data over and above that required as part of the Local Government Transparency Code 2015," says Smith.
This includes ensuring the data in question doesn't reveal personal information, but also involves asking questions like: "Is it of good quality, can it be produced efficiently and consistently, is the format going to be usable, and is there a demand for it?"
Dale Peters at TechMarketView explains that ultimately it's the citizen that drives what can and can't be released as open data.
"Understanding the most pressing needs of citizens and creating open data initiatives focused on these areas is likely to have a higher impact - a targeted rather than a scattergun approach."
Partnership working
Releasing open data isn't a one-way street. City authorities often find that building partnerships with technology companies can help them get more benefit for themselves from their own open data.
Vernon Everitt tells us that Transport for London is "increasingly exchanging data with partners to complement what we collect ourselves. This allows us to get an even better understanding of journeys in London, to improve our transport services and make more informed investment decisions."
TechMarketView's Smith believes that partnerships like these are crucial for gaining the most from open data, and that local authorities "should not be afraid to tap into the experience that exists in the supplier community".
It's important to remember that the notion of partnership doesn't just refer to business relationships. After all, the school that uses air quality data to teach its students about data analysis and learn about air quality is also a partnership - and one that's building both the skills and knowledge of future citizens.
Image: Manchester, Media City - Shutterstock
Get the ITPro. daily newsletter
Receive our latest news, industry updates, featured resources and more. Sign up today to receive our FREE report on AI cyber crime & security - newly updated for 2023.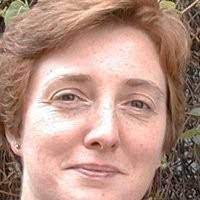 Sandra Vogel is a freelance journalist with decades of experience in long-form and explainer content, research papers, case studies, white papers, blogs, books, and hardware reviews. She has contributed to ZDNet, the Institute of Chartered Accountants in England and Wales (ICAEW), and The Comms Crowd among others.
At ITPro, Sandra has contributed articles on artificial intelligence (AI), measures that can be taken to cope with inflation, the telecoms industry, risk management, and C-suite strategies. In the past, Sandra also contributed handset reviews for ITPro and has written for the brand for more than 13 years in total.