VaxAtlas' looks to connect the public to COVID-19 vaccine distributors
New platform unveils portable approach to COVID-19 vaccine distribution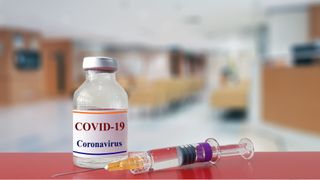 (Image credit: Shutterstock)
VaxAtlas has launched a digital platform to aid COVID-19 vaccine distribution, making it easy for anyone to schedule and manage their vaccinations.
The platform provides access to certified pharmacies for local appointment scheduling, updates on outbreaks, recall and second-dose reminders, and QR clearance passes for vaccine validation. VaxAtlas' tool is also HIPAA-compliant and leverages current payment and eligibility standards.
"With no structured approach to reopening, the vaccine management process will be confusing and hard to navigate," said Judi Korzec, CEO and founder, VaxAtlas.
Judi continued, "We want to alleviate the chaos and confusion of waiting in lines, scheduling or being turned away because of supply issues while providing tools to make lives easier for families, employers, travelers and physicians."
VaxAtlas has previously launched support platforms for the H1N1 pandemic and Medicare prescription drug coverage. Building on its over 15 years of vaccine-management experience, VaxAtlas aims to offer a full range of COVID-19 vaccination options, including travel and seasonal vaccines, through a convenient location-based scheduling app.
Additionally, VaxAtlas looks to offer portable vaccination options for employers through dashboards that give a bird's-eye view into COVID-19 hotspots and vaccination uptake. VaxAtlas also includes tools to help manage employee communication.
"Through convenient app-based scheduling anyone anywhere can find a trusted pharmacy, receive reminders, alerts and family vaccinations records compiled into one convenient place," said VaxAtlas.
A daily dose of IT news, reviews, features and insights, straight to your inbox!
A daily dose of IT news, reviews, features and insights, straight to your inbox!
Thank you for signing up to ITPro. You will receive a verification email shortly.
There was a problem. Please refresh the page and try again.