The great IT graduate skills challenge
A good computing-based degree is no longer enough to bag a career in IT. JoVona Taylor finds out why...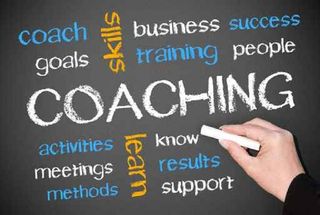 The ongoing shortage of skilled IT workers in the UK has prompted efforts to increase its attractiveness as a career choice through programmes targeting primary and secondary school students, as well as apprenticeship schemes and other government initiatives.
Despite this, many IT graduates report difficulties in securing employment in the industry, but why is this and what can they do to overcome these issues and land a job?
Speaking to IT Pro, Mark Lycett, a professor of information systems development at Brunel University and a member of The Corporate IT Forum Education & Skills Commission, said part of the problem is that few students leave university with the skills and experience employers are looking for.
"If you talk to many of the organisations that say they have vacancies, the kind of [jobs they are offering] are for people that have 18-months to two year's experience," he said.
The reason for this, he offered, is because so many organisations rely on outsourcing and offshoring to fill their entry-level IT positions.
"Having put a lot of those commodity-type jobs offshore, it has created a gap between what people would typically come out of university with, in terms of educational skills, and perhaps what organisations are looking for," he added.
Dave Roberts, regional director of IT for EMEA at wastewater treatment firm MWH Global, said there has been a marked shift in the type of job opportunities available to IT graduates over the years.
"Ten to fifteen years ago, UK IT graduates would have been able to leave university with no real industry experience what-so-ever, and probably walk into an IT job," he told IT Pro.
However, with the rise of centralisation, offshoring and outsourcing of IT functions, the "tier 1" IT jobs that traditionally attracted graduates are not as readily available any more.
"The market's become quite commoditised in that respect, certainly for large, international and global companies such as MWH," he said.
"For the IT graduates that we now bring on in the UK, we are looking for a more balanced mix of technical skills and business acumen, as opposed to a blank canvas coming straight from university," he added.
Business of ITAnother common challenge for IT graduates is that they sometimes lack the business and communication skills employers are looking for.
"A lot of companies are now moving towards working in what we call a more agile framework, which requires a higher degree of communication skills than were previously looked for in IT," said Richard Nott, website director for IT recruitment site CWJobs.co.uk.
As a result, it is essential for IT jobseekers to have a balance of technical, business and interpersonal skills to get ahead, said Nott.
Dan Russon, services director for professional services firm Xceed, backed this view, claiming the IT industry is increasing becoming more business-focused, meaning IT professionals now need the same level of business acumen as people in the marketing or finance departments.
"You can have the highest qualifications in technology under the sun, and be utterly ineffective in an organisation, so I'd say people skills, interpersonal skills and attitude outweigh qualifications and technical skills," Russon told IT Pro.
"Good people learn technical skills when they need to, but it's very hard to teach a graduate the interpersonal skills, so that's what we look for," he continued.
The disconnect between the skills organisations want and IT graduates has prompted concerns about the content of the IT curriculum being taught at universities.
Continues over page...
Get the ITPro. daily newsletter
Receive our latest news, industry updates, featured resources and more. Sign up today to receive our FREE report on AI cyber crime & security - newly updated for 2023.