Chris Beard joins Mozilla board as interim CEO
Beard will replace Brendan Eich who resigned after a public outcry on Twitter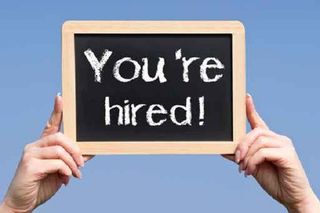 Chris Beard has been announced as the new interim CEO of Mozilla to replace Brendan Eich who resigned at the beginning of April.
Eich was forced to hand leave the company after it was revealed he contributed money towards an anti-gay marriage campaign in the US.
Mozilla employees took to Twitter to communicate their disappointment and called for him to resign.
Beard has been actively involved with the company since it started shipping Firefox 1.0 in 2004.
He was Mozilla's CMO before being appointed interim CEO yesterday and, before that, he led the firm's product, marketing and innovation teams.
In his previous role, he was responsible for leading user, developer and community engagement activities globally, including the initial launches of Firefox on Android and Firefox OS at Mobile World Congress.
"Chris has one of the clearest visions of how to take the Mozilla mission and turn it into programs and activities and product ideas that I have ever seen," Mitchell Baker, executive chairwoman of Mozilla said in a blog post.
"Chris' experience and insight is highly aligned with our goals. We will continue to deliver Firefox OS to additional markets and form factors in 2014 as we demonstrate the unique user experiences that only the open Web can provide."
Baker added that Beard was a strong candidate to become CEO, although the company will be exploring other options too.
Mozilla faces many challenges and the company has to resopnd to them decisively to grow, according to Baker.
The firm will continue to work on its open web offerings, including the Firefox browser and mobile OS and the company will be using the departure of Brendan Eich as an opportunity to grow its board - first by appointing a permanent CEO and then by adding more members.
A daily dose of IT news, reviews, features and insights, straight to your inbox!
A daily dose of IT news, reviews, features and insights, straight to your inbox!
Thank you for signing up to ITPro. You will receive a verification email shortly.
There was a problem. Please refresh the page and try again.