LinkedIn reinforces tech industry's diversity issues
LinkedIn has posted a demographic of their workforce, proving that there is a real lack of some ethnic groups in big companies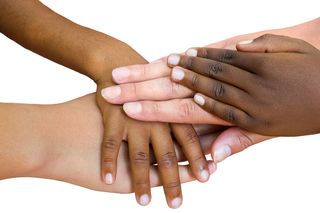 Social media website LinkedIn has posted worker demographics online in order to demonstrate the make-up of its 5,400 employees.
The post comes a few weeks after Google revealed the lack of women and ethnic minorities within its own workforce. Unfortunately it seems that the problem extends further than just the online search giant.
Although LinkedIn fares better in gender equality than Google, (39 per cent female compared to Google's 30) the company is dominated by two ethnicity groups: 53 per cent of LinkedIn's employees are white and 38 per cent Asian.
Only four per cent of the company's employees are Hispanic, and a smaller two per cent African-American. The ethnicity results were taken from the US only, as legal requirements prohibited LinkedIn from asking about the ethnicity of workers in other countries.
Those of mixed race accounted for two per cent of workers in the US, with less than one per cent identified themselves as "other".
"In our pursuit to close the gaps, we've initiated programs and developed partnerships that we believe can make a difference," wrote Pat Wadors, vice president of global talent, in the company blog.
"True inclusion is something that can only be achieved through a workforce that reflects the rich diversity of our member base, and this is something we strive to do in all of our hiring efforts."
LinkedIn highlighted initiatives its undertaking to improve workplace diversity, including annual women's hackathons, schemes to interest urban children and teenagers in computing and training "workplace advocates".
"We may not be the first company to be transparent, and we hope we won't be the last. Our goal is to improve over time and to make a lasting change at LinkedIn. Let's challenge each other to make it a more inclusive world in which we work."
A daily dose of IT news, reviews, features and insights, straight to your inbox!
A daily dose of IT news, reviews, features and insights, straight to your inbox!
Thank you for signing up to ITPro. You will receive a verification email shortly.
There was a problem. Please refresh the page and try again.