Windows XP and BYOD failures: IT Pro's web comments round-up
In the first round-up of 2014, we find out what stories have riled the IT pro community.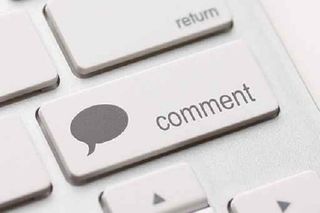 With 2014 in full swing, it's time to take a look at the stories that have caught the imagination of the IT Pro community over the past few weeks.
The looming end of support deadline for Windows XP is weighing heavily on the minds of readers, as the start of the New Year has seen a flurry of comments on this topic.
So too has Gartner's predictions about enterprise adoption of BYOD policies, along with our recent article on making Windows 8.1 a more productive tool for business users.
BYOD failures
This time of year sees lots of tech analysts and market watchers make predictions. One that caught our eye was Gartner's declaration that one in five BYOD projects will fail by 2016 because they're underpinned by heavy-handed mobile device management (MDM) strategies.
Fiberlink MaaS360 (which we're guessing isn't his real name) said Gartner's predictions should convince business IT decision makers to re-evaluate their BYOD strategies.
"If these are the types of predictions being made, then it's up to businesses to start adopting and adapting new policies to deal with BYOD issues now. If the industry can evolve, then BYOD will continue to grow and flourish," he said.
However, Mark Evans, a regular IT Pro commenter, took a slightly different view, and hit out at the article's suggestion that IT departments are staffed by a load of tech-focused party poopers.
"I'm always quite dismayed when I see IT teams being [labelled] spoilsports' for wanting to apply a little due diligence to any computer which has access to corporate data," Evans wrote.
"I appreciate there is a business imperative to be 'lean' and 'agile' and any other buzzword a management consultant can palm off on you, but there seems to be an assumed position [that] IT is stopping the use of consumer-level kit just because of some warped power trip.
"It would be an extremely short-sighted CIO or IT director who would want to stymie the development of their organisation, but it would also be an extremely short-sighted one who abrogates responsibility by making the mobile environment a free-for-all."
Windows XP expiration date
Microsoft has been banging on for years about the fact extended support for Windows XP, the 12-year-old operating system that millions of business users seem to have having a tough time saying goodbye to, ends in April 2014.
However, earlier this week, Microsoft confirmed that contrary to earlier reports it was extending support for its free anti-malware Windows XP tool until July 2015.
Some readers have queried if this means Microsoft might be planning to give XP (ANOTHER) stay of execution, but the software giant has categorically denied this.
Even so, judging by some of the comments we've received about XP this week, there's definitely still a whole lotta love out there for the OS that just won't die.
IT Pro reader MJS said Microsoft could have saved itself a whole heap of trouble by allowing its OEMs to make dual boot systems, that run both Windows XP and a later version of the OS.
"All PCs should have been sold to duel boot for years," MJS jeered. "One for the much-loved XP and the other for whatever hated thing Microsoft is monkeying around with at the time."
Meanwhile, Phil Lee thinks Microsoft would be better off ending support for Windows 8 and Vista instead, because the move would affect nowhere near as many users. Ouch.
"Windows 7 will almost certainly be my last Microsoft, and I'd still be on XP if it wasn't for the fact Windows 7 Pro was included with my last hardware upgrade," Lee stressed.
"We don't need more features', we just need support for the later hardware.
"And most of us would rather not have to learn a new interface every few years. If it ain't broke, don't fix it," he added.
Windows 8.1 gets productive
IT Pro recently published a tutorial to help desktop, tablet and laptop users get the most of Windows 8.1.
As is customary with these kind of articles , readers always offer up a few suggestions of their own, and it's been no different this time around. Although, most of their tips have involved uninstalling Windows 8 all together.
Batman (AKA as Bruce Wayne, we must assume) appears to be a Windows 8 fan and described the advice to uninstall the operating system as "poop."
In response, IT Pro's tech editor Khidr Suleman aired his suspicions that the "real" Batman is an Apple Mac user and hilarity (of sorts) ensued.
"I'm pretty sure Batman uses Linux," retorted Kaemon.
"Those gadgets must be as buggy as hell then," answered Suleman. Chortle
A daily dose of IT news, reviews, features and insights, straight to your inbox!
Caroline Donnelly is the news and analysis editor of IT Pro and its sister site Cloud Pro, and covers general news, as well as the storage, security, public sector, cloud and Microsoft beats. Caroline has been a member of the IT Pro/Cloud Pro team since March 2012, and has previously worked as a reporter at several B2B publications, including UK channel magazine CRN, and as features writer for local weekly newspaper, The Slough and Windsor Observer. She studied Medical Biochemistry at the University of Leicester and completed a Postgraduate Diploma in Magazine Journalism at PMA Training in 2006.
A daily dose of IT news, reviews, features and insights, straight to your inbox!
Thank you for signing up to ITPro. You will receive a verification email shortly.
There was a problem. Please refresh the page and try again.