Facebook turns 10: A timeline of its memorable moments
We look back at the high and low points of Facebook's first 10 years.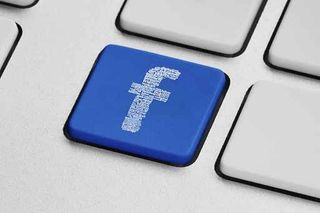 Social networking phenomenon Facebook is 10 years old today. The creation of a couple of Harvard students has become a billion-dollar public company, not to mention a Hollywood film, and changed how we all use the internet.
"People often ask if I always knew that Facebook would become what it is today. No way," founder Mark Zuckerberg wrote in a Facebook blog, celebrating its 10th anniversary.
The company has grown into a colossus, with 1.2 billion users. Sixty four per cent of those visit on a daily basis.
Here's we take a look back at the key events in the development of Facebook, as it evolved from being a dorm room project into the biggest social networking site on the internet today.
23 October, 2003 - Facemash
A Harvard student and avid computer programmer named Mark Zuckerberg creates Facemash.com, a website where users could compare two pictures of fellow Harvard students and decide which was more attractive.
The site proves popular, if controversial. Zuckerberg took it down after facing criticism over the site.
4 February, 2004 The Facebook launches
Zuckerberg starts thefacebook.com to connect Harvard students across campus, with university goers signing up in their droves.
"Within twenty-four hours, we had somewhere between twelve hundred and fifteen hundred registrants," recalled co-founder Dustin Moskovitz.
2004 - New faces
Napster co-founder Sean Parker began helping the company, joining as a president. Paypal and SpaceX founder Peter Theil invested half a million dollars in the company too.
30 December, 2004 - Facebook hits one million users
After expanding to college campuses across the US, Facebook signs up its one millionth user.
August 2005 Name changer
Thefacebook.com drops the "the" to become just Facebook, because it sounds "cleaner."
2 September, 2005 - High school graduation
Facebook allows high school students to join the site. The company still enjoys incredible popularity amongst its user base, with 60 per cent of its 3.85 million members logging in daily.
1 October, 2005 Overseas expansion
Facebook opens up to universities in the UK and Mexico.
September 2006 - Everyone's invited
Facebook opens its doors to anyone above the age of 13 with a registered email address.
6 September, 2006 - New feeds
Facebook introduces its iconic News Feed, which collects posts from your friends and adds them to one easy-to-consume page. The company went on to redesign the look and feel of the Feed in 2010 and 2013, much to the annoyance of users.
May 2007 - The Platform
Platform arrives on Facebook, paving the way for third-party applications to plug into the site. This is where Mafia Wars and FarmVille begin.
July 2007 - More sign-ups
Just three years after its inception, Facebook's user base tips the 30 million mark.
August 2007 - The mobile revolution
Facebook releases a mobile version of its website for the newly-released iPhone.
A daily dose of IT news, reviews, features and insights, straight to your inbox!
A daily dose of IT news, reviews, features and insights, straight to your inbox!
Thank you for signing up to ITPro. You will receive a verification email shortly.
There was a problem. Please refresh the page and try again.