CDO backlash and digital strategy
CIOs and CDOs have a real opportunity to work together when it comes to digital governance, according to Mark Samuels.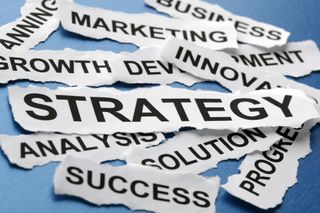 The backlash against the rise of the chief digital officer (CDO) has started. The speed of IT transformation is now such that no sooner is a new trend spotted than the cynics begin to doubt its validity. The CDO role is not immune from such cynicism.
Hype around the significance of the role entered overdrive from late 2012, when analyst Gartner first predicted that 25 per cent of firms would have a CDO by 2015. The clock is ticking towards that deadline and lack of progress leaves some IT experts to question the significance of the role.
I've spoken to a number of executives, both CIOs and their non-IT peers, who believe the significance of the CDO role has been overplayed. Such leaders understand digital is core to modern businesses, but some struggle to understand why their firm would need a specialist to manage the use of data.
Does a traditional manufacturing firm, responsible for producing widgets as part of a larger production cycle, really need a digital strategy? If it does, what does the strategy look like, and who is responsible for its creation and execution?
Gartner recently provided an update. The firm still expects a quarter of large organisations to have a CDO in place by 2015. It suggests there are already more than 100 CDOs serving in large organisations, which is more than double the number in-situ in late 2012.
A daily dose of IT news, reviews, features and insights, straight to your inbox!
A daily dose of IT news, reviews, features and insights, straight to your inbox!
Thank you for signing up to ITPro. You will receive a verification email shortly.
There was a problem. Please refresh the page and try again.