Croydon Tech City: A start-up saviour or another flop?
Tom Brewster doesn't seem too impressed with the latest tech innovations to come out of London...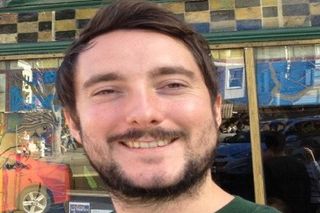 As Cory Doctorow eloquently noted in an elegiac piece in the Guardian recently, government decisions to knock down start-ups' offices, and the appalling rise in London rents thanks to the rise of the oligarchs, may lead to an exodus of young firms from Silicon Roundabout. Where to go then?
Incessant emails over the past few months have informed me that Croydon is a healthy place to kick off a young business. According to the latest figures handed to me by the founder of Croydon Tech City, Jonny Rose, the tech and media cluster has seen 23 per cent growth since 2011. That's growth in company numbers, not in revenue entering the area from those firms, which would give us more of an insight into how successful the area actually is or could be.
Perhaps the most intriguing thing about Croydon Tech City is that it's 100 per cent community funded. There is no money pouring in from central government, hence the absence of politician's encomiums for the area.
There are said to be 185 tech and media companies in the town centre, and a further 830 operating in wider parts of the borough, this brings the Croydon Tech City cluster to over a thousand tech, media and telco companies. But again, such numbers mean nothing without quality or profit.
With all this in mind, I asked Rose to name me three companies that he thought were shining examples of the fine firms working in the area. The first was one I had heard of - Dotmailer, led by the wonderfully named Tink Taylor (I can only hope he has a friend or family member called Solider Spy). It's a souped-up email marketing firm, offering tools to jazz up campaigns with surveys and newsletters. The most useful thing about Dotmailer is its integration with customer relationship management products, like Microsoft Dynamics. That allows for more effective, less annoying marketing emails.
A daily dose of IT news, reviews, features and insights, straight to your inbox!
A daily dose of IT news, reviews, features and insights, straight to your inbox!
Thank you for signing up to ITPro. You will receive a verification email shortly.
There was a problem. Please refresh the page and try again.