UK Digital Catapult Centre aims to make a success of data startups
Centre opens doors on 5th of November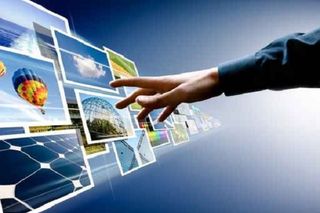 A technology innovation centre in London will throw open its doors next month in a bid to develop businesses around data and the Internet of Things.
The Digital Catapult Centre opens in London's King's Cross on 5 November and will provide entrepreneurs, SMEs, researchers and corporate organisations with a space to meet and collaborate on development projects. The centre is part of the Connected Digital Economy Catapult.
The centre is tasked with solving four data challenges: trust and personal data; the internet of things (IoT); building diverse datasets; and the re-use of creative content.
The building houses a state-of-the-art collaboration system, innovations labs, development spaces plus a Data Sphere and showcase for data innovations. As well as a program of events and workshops, the Centre will run intensive two-week sessions to help businesses develop products or services.
The centre will also offer a secondment program to PHDs from several Centres of Doctoral Training and a student fellowship program organised in collaboration with the Engineering and Physical Sciences Research Council (ESPRC).
Neil Crockett, chief executive of Connected Digital Economy Catapult said the UK is full of Universities and Clusters where people think of great ideas and are given support.
"We'll bring people together in collaborative development projects to unlock four challenges in the data value chain in order to accelerate digital innovators to market," he said.
Once up and running, Connected Digital Economy Catapult hopes to open regional hubs across the UK. The Digital Economy Catapult predicted that by 2018 it will have generated 365 million of economic value and helped 10,000 UK organisations.
Andy Green, Chairman of the Connected Digital Economy Catapult said the creative space won't feature a "room with a pink slide".
"Once the London centre is open, we will launch regional hubs across the UK. Our Euston Road location is easily commutable by rail from the rest of the UK so it's a convenient central hub and is also in the heart of the fast growing 'Knowledge Quarter' and close to London's world class digital clusters".
A daily dose of IT news, reviews, features and insights, straight to your inbox!
Rene Millman is a freelance writer and broadcaster who covers cybersecurity, AI, IoT, and the cloud. He also works as a contributing analyst at GigaOm and has previously worked as an analyst for Gartner covering the infrastructure market. He has made numerous television appearances to give his views and expertise on technology trends and companies that affect and shape our lives. You can follow Rene Millman on Twitter.
A daily dose of IT news, reviews, features and insights, straight to your inbox!
Thank you for signing up to ITPro. You will receive a verification email shortly.
There was a problem. Please refresh the page and try again.