Uber kills class-action lawsuits with £58m settlement
Employees will still be classed as 'independent contractors', though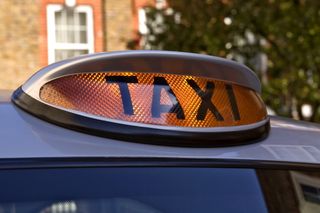 Uber has settled two potentially devastating class-action lawsuits centered around the employment status of its drivers.
The two cases, one in California and one in Massachusetts, argued that Uber's drivers were company employees, and should therefore be entitled to employee benefits like expenses, holiday pay and other allowances.
The news also comes just days after Apple co-founder Steve Wozniak slammed Uber, saying that it does not pay its drivers enough money, and that he preferred to use Lyft instead.
Uber argued that the drivers were independent contractors, and therefore exempt from many employee rights. A defeat in either case would have obliged Uber to conform to more stringent guidelines regarding how it treats its drivers.
Instead, the two parties have agreed on an out-of-court settlement to the value of $84 million (58 million). Uber will also pay the plaintiffs a further $16 million (11 million) if the company carries out its IPO, but only if its stock increases in value by more than 150 per cent in its first year.
In addition to this, Uber will be working to address driver concerns in the future. The company will establish drivers' associations in both Massachusetts and California, and will meet with them every quarter to discuss any issues and complaints they have.
Drivers will also receive more information about their personal ratings and those of their peers, and Uber will publish its deactivation policy, which explains why drivers get banned from using the app.
Uber has pledged to be more forgiving with its drivers, too. Rather than instantly banning drivers who decline too many trips, the company will instead try and work with them, letting them know when there is an issue, and trying to resolve it amicably.
"Six years ago when Uber first started in San Francisco, it was easy to communicate with the handful of drivers using the app," wrote co-founder and CEO Travis Kalanick.
"Austin Geidt, who ran marketing, called each one regularly to get their feedback and make sure things were working well. It was clear from those early conversations that drivers really valued the freedom Uber offered."
"As we've grown we've gotten a lot right - but certainly not everything. This new deactivation policy is an important step forward when it comes to working with drivers."
02/10/15: US Department of Revenue reverses Uber employment ruling
The Florida Department of Revenue has deemed Uber drivers to be independent contractors, rather than employees.
The agency originally decided that drivers were employees, after ex-Uber driver Darren McGillis applied for unemployment benefits following his account's termination.
Uber contested the ruling, holding a telephone hearing on 17 August. The appeal was successful, and the department has now reversed its classification of McGillis.
Whether this will have any material impact on the class-action lawsuit currently making its way through California courts is yet to be seen.
17/09/15: Uber is set to appeal against a class action lawsuit, saying a number of the points brought up in the case were incorrect and calling the ruling "manifestly erroneous."
The appeal will outline that the three drivers who brought the case should not be thought of as employees of the company, as they claim they should be, saying such a decision could cause long-term damage to its so-called 'sharing economy'.
"Wide variations in workers' circumstances and schedules based on individual discretion and desire are distinctive features of the new sharing economy a direct result of the autonomy and independence the workers enjoy," Uber said.
"Whether that uniform yet wholly discretionary variability defeats or enables class certification of misclassification claims is an important, recurring and unsettled fundamental issue in this new context."
Uber has now requested that US district judge Edward Chen removes the class action dispute and the ruling be reversed.
Shannon Liss-Riordan, the attorney representing the drivers, said: "I would be very surprised for it to be reversed. There is nothing novel about certifying these claims; independent contractor misclassification cases are typically addressed on a classwide basis."
02/09/15: Uber could be facing further legal action from drivers in California, after three "Partners" filed a lawsuit against the company earlier this year, reports the Wall Street Journal (via Neowin).
A judge has allowed the drivers to take legal action after it was argued they were employees of Uber, rather than independent contractors as they are currently regarded. The case would allow up to 160,000 workers in the state to take part, which fights against many of the rules Uber has for its drivers.
Currently, drivers must pay for expenses such as petrol and maintenance out of their own pocket, and Uber takes 20 per cent of every fare they are paid. On top of this, the app doesn't allow tipping, and fare rates are set by Uber.
These drivers want to change their employment status, with the ruling allowing drivers to take action against Uber as a group rather than individually.
This is not the only court case Uber is battling, either, with two Uber directors in France accused of illegally handling data and misleading commercial practices earlier this summer. A total of 202 Uber drivers were also fined in the country on 30 June, with one other handed a suspended prison sentence and 79 more cases subsequently processed.
Despite these problems, Uber is ploughing ahead with innovations in other areas of public and shared transport. As reported by our sister site Alphr, Uber has been testing bus route-style services in San Francisco, called Smart Routes, which would turn taxis into buses for the most popular journeys.
This would give passengers a discount and drivers the opportunity to complete more trips over time. However, it is unknown if or how this new class-action lawsuit will affect these plans and others.
A daily dose of IT news, reviews, features and insights, straight to your inbox!
Caroline has been writing about technology for more than a decade, switching between consumer smart home news and reviews and in-depth B2B industry coverage. In addition to her work for IT Pro and Cloud Pro, she has contributed to a number of titles including Expert Reviews, TechRadar, The Week and many more. She is currently the smart home editor across Future Publishing's homes titles.
You can get in touch with Caroline via email at caroline.preece@futurenet.com.
A daily dose of IT news, reviews, features and insights, straight to your inbox!
Thank you for signing up to ITPro. You will receive a verification email shortly.
There was a problem. Please refresh the page and try again.