Child sex abuse material increasingly found on work devices
Many police officers have been involved in cases investigating graphic material hosted on company computers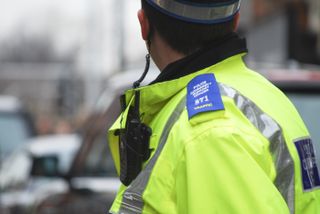 Child abuse material is being increasingly uncovered on both private and public sector work computers, an investigation by Net Clean has found.
The company questioned 368 police officers from 28 countries, all involved in sex abuse criminal investigations. It found that more than three in four had found inappropriate images and files relating to child sex abuse on private sector work computers, while 58 per cent said they uncovered similar material on public sector work machines.
Additionally, the content of these investigations is getting more severe, with the victim being younger and younger.
"It is much more common for people to use their work computers to look at child sexual abuse material than many of us would believe," said Christian Berg, CEO of NetClean. "As many as two people in one thousand watch child sexual abuse during working hours."
He explained the reason people use their work computers to download such material rather than at home is because it's the only private computer they own. For example, household machines may be shared with other members of the family, while they are the only person to use their work computer.
Other risk areas are mobile phones and videos rather than just pictures on computers and social media. NetClean explained those involved in creating such materia; usually use basic video capture software embedded into IM and collaboration tools.
Fredrik Frejme, director and head of NetClean, added: "The technology on hand makes it easier to disseminate material, however it also gives us the tools to find and stop it. In my eyes, the real heroes are those with indefatigable motivation, who work their way through images and films showing things that we, normal' people, could never believe to exist in this world."
Worryingly, the report also revealed that 83 per cent of police officers don't think the public and governments are aware of the problem, while two thirds commented that the legal systems in their country is not well enough equipped to deal with child exploitation crimes.
A daily dose of IT news, reviews, features and insights, straight to your inbox!
A daily dose of IT news, reviews, features and insights, straight to your inbox!
Thank you for signing up to ITPro. You will receive a verification email shortly.
There was a problem. Please refresh the page and try again.