Marissa Mayer will receive £40m payout if Yahoo tanks
Yahoo CEO's severance package revealed as web giant goes up for sale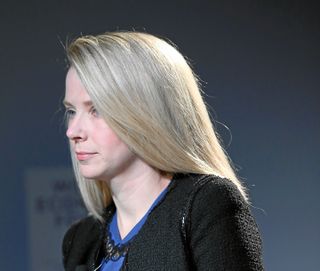 Yahoo CEO Marissa Mayer will receive a $54.9 million (37.4 million) payout if Yahoo goes under, it has been revealed.
The internet giant's offering has been exposed to the the US Securities and Exchanges Commission, detailing other benefits Mayer will get if Yahoo does not manage to claw back some of its revenues.
The news comes as the company is forced to sell its core business after its mobile-first strategy appears not to have resulted in the returns it expected.
Mayer would receive the money in cash, stock and other benefits if she was removed as chief executive within a year of any sale, the filing detailed.
Other executives at the company would also receive large lump sums if the company is sold and existing staff disposed of. Chief financial officer Ken Goldman, is set to receive more than $16.1 million (10.9 million), and chief revenue officer Lisa Utzschneider would bank $19.9 million (13.56 million).
However, some of the company's shareholders disagree with the way the matter has been handled and do not think executives deserve such large amounts, saying it is their fault the company has failed.
"I don't think this management team has done anything to merit a huge payout," Eric Jackson, managing director of SpringOwl Asset Management told the Associated Press.
Yahoo's revenues have dropped significantly over the last few years as it fails to keep up with competitors such as Google by launching new products and services for both businesses and consumers.
Sales have fallen almost 40 per cent in the last five years and this has had a knock-on effect on executive salaries. For example, Mayer received $6 million (4 million) less last year compared to 2014's compensation.
A daily dose of IT news, reviews, features and insights, straight to your inbox!
A daily dose of IT news, reviews, features and insights, straight to your inbox!
Thank you for signing up to ITPro. You will receive a verification email shortly.
There was a problem. Please refresh the page and try again.