VR architect job searches increase as interest peaks
Growing number of VR devices and games have inspired developers to expand their skillset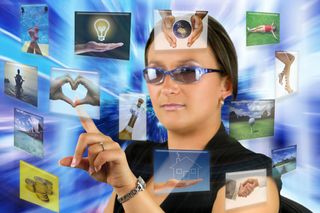 Job site Indeed has revealed that virtual reality (VR) and augmented reality (AR) related job searches are on the rise, driven by the likes of Oculus Rift, Playstation VR and Pokmon Go.
To meet this demand, job postings for AR and VR jobs have increased by 605 per cent since 2014 and have doubled in the last 12 months, showing businesses are trying to attract the next generation of coders to their company.
"The Pokmon Go effect could be a game-changer because it's likely to focus attention on a range of skills from programming and design to art and 3D modelling. These could be the hot jobs of the future," Indeed's UK managing director, Bill Richards, said.
"Employers may soon need an army of augmented reality architects to design the virtual worlds we'll all be accessing. The smartest thing companies can do to be part of this trend, is to hire switched-on, open-minded, and tech-savvy individuals to help them build workplaces of the future."
Indeed explained that AR and VR doesn't just relate to gaming though and businesses need to diversify in order to attract the right candidates. The company is starting to see more demand from companies outside gaming and leisure, as it begins to infiltrate all aspects of our digital lives.
For example, AR has a huge place in healthcare, where patients are using it to access e-clinics and will soon expect virtual doctors to visit their own home.
"Use of augmented reality in the workplace has exploded and it's beginning to transform the way we work," Richards added. "As its commercial application grows in tandem with mobile and tablet use, we expect to see more related job opportunities across numerous industries in the UK over the next five to 10 years."
A daily dose of IT news, reviews, features and insights, straight to your inbox!
A daily dose of IT news, reviews, features and insights, straight to your inbox!
Thank you for signing up to ITPro. You will receive a verification email shortly.
There was a problem. Please refresh the page and try again.