UK businesses risk losing employees due to poor tech, study shows
Report commissioned by Dell and Intel showcases changing attitudes to workplace technology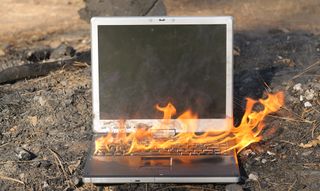 UK businesses need to keep up-to-date with technology or risk losing out on talent, according to a new study.
The Future Workforce Study, conducted by PSB on behalf of Dell and Intel, surveyed almost 4,000 employees from a range of businesses across the globe.
The research showed that one in five UK workers would quit their jobs if the technology it provided was substandard. According to the survey, 25% of UK respondents said that their current workplace technology was not up to scratch.
"The reality is that technology is really, really important; seven in ten millenials would consider the technology before they would take a role," Dell's UK HR director Dan Grant told IT Pro. "Employees expectations are changing, and employers need to keep pace with those changing expectations."
Along with this, he said, employers need to stop worrying about shadow IT and trust their team. "I definitely see people using WhatsApp, Snapchat, whatever it might be, [and] bringing it into their teams," he said. "It's not a corporate tool, it's not something we've invested in... but on the one hand, I kind of encourage that."
"If the result is that people are coming together, they're collaborating, they're generating good ideas, then should that be discouraged? Personally, I would say no." However, he also admitted that there needs to be a balance between the use of shadow IT and company-approved tools.
The report also touched on how an increasing awareness of technology within the workforce has been an enabler of remote working. More and more companies are instituting flexible working policies, where mobile and cloud technologies are allowing employees to work from home - or indeed wherever they happen to be.
Roughly 50% of Dell's employees work remotely, for example, using tools such as Skype and OneDrive to collaborate with their colleagues in the office. According to the study, almost 90% of remote workers are happy with their job, with more than 60% reporting that they get adequate technological support to facilitate this.
However, the same survey revealed that two-thirds of the UK workforce prefers face-to-face conversations with co-workers, and a whopping 84% stated that in-person interactions are "necessary to foster a productive and professional work environment".
According to Dell, this is because working remotely causes employees' priorities to shift. While people might originally value the so-called 'water-cooler moments' of office interactions, once they start working from home, they start to appreciate other elements more.
"They love the fact that they haven't got the commute, they love the fact that that's time back to them," Grant explained. "They've got the cost back, it's carbon-neutral, it's green, so people like the fact that there's an awful lot of benefits to working remotely."
IDC senior research analyst Malini Paul also noted that you don't necessarily need to be in the same room to achieve that kind of collaboration. "Whether in be in person or face-to-face over Skype, the primary idea is bringing everyone together, and technology is serving that purpose," she said, "so why not adopt that technology?"
Get the ITPro. daily newsletter
Receive our latest news, industry updates, featured resources and more. Sign up today to receive our FREE report on AI cyber crime & security - newly updated for 2023.
Adam Shepherd has been a technology journalist since 2015, covering everything from cloud storage and security, to smartphones and servers. Over the course of his career, he's seen the spread of 5G, the growing ubiquity of wireless devices, and the start of the connected revolution. He's also been to more trade shows and technology conferences than he cares to count.
Adam is an avid follower of the latest hardware innovations, and he is never happier than when tinkering with complex network configurations, or exploring a new Linux distro. He was also previously a co-host on the ITPro Podcast, where he was often found ranting about his love of strange gadgets, his disdain for Windows Mobile, and everything in between.
You can find Adam tweeting about enterprise technology (or more often bad jokes) @AdamShepherUK.