Snapchat is set to open a London office
Parent company Snap eschews Ireland tax rates enjoyed by Facebook and Google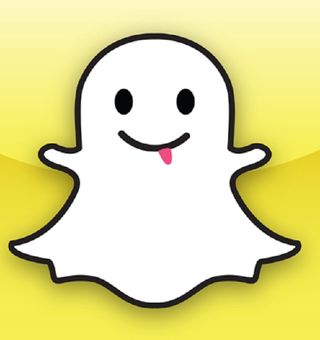 Snapchat's parent company, Snap, plans to set up a London office, demonstrating its faith in the British economy ahead of the UK's impending departure from the European Union.
The current Snap office in London, which opened in late 2015 and houses 75 employees, will be expanded into a new site in Soho with the creation of additional job roles, according to the Financial Times.
"We believe in the UK creative industries. The UK is where our advertising clients are, where more than 10 million daily Snapchatters are, and where we've already begun to hire talent," said Claire Valoti, general manager of Snap Group in the UK, speaking to the FT.
Ahead of Brexit, many smaller technology companies have expressed concerns over the effects leaving the EU will have on the economy. Some larger firms, however, have recently announced greater commitments to the UK, including Facebook and Google.
Snap will use the London office to book advertising sales from the UK and any countries where the company has no local operations. The new British company will now use the name Snap Group Ltd, following rebranding of its US counterpart from Snapchat to Snap Inc.
This will expose Snap to the UK's higher tax rate, deviating from the trend set by companies such as Facebook, Google, Apple, and Amazon, which have favoured the lower tax regions of Ireland and Luxembourg. The move will see Snap dodge the criticism levied at Silicon Valley companies accused of avoiding paying their fair share in tax.
Snap said: "Today, the media reported that we selected London as our International HQ. That is not true. We have one HQ, in Venice, and many offices throughout the world.
"We did, however, make a change to the way we operate our business in London. Going forward, we will bill our advertising revenue from the UK (and a few other countries) through a UK entity. This allows us to pay taxes in the UK, which we believe is part of being a good local partner as we grow our business.
"We want to pay taxes in the countries where we sell advertising, and this is an important step in building the infrastructure to achieve that goal."
Facebook's tax bill in 2015 amounted to just 4.1 million after it was able to route revenue through Ireland, in a scheme dubbed the 'double Irish'. The US company was also awarded an 11.3 million credit against future tax bills, despite earning almost 5 billion globally that year. Apple plans to challenge a 13 billion tax bill from the European Commission, which said the tech giantpaid Ireland an effective tax rate of 0.005% in 2014.
Snapchat has yet to make significant revenues outside of the US so far, and as a result immediate tax bills are not likely to be significant. However, it has proven popular among young customers in the US and UK, with over 60% of British smartphone users aged between 13 and 34 being 'snapchatters', according to Snap.
This popularity is likely to lead to an estimated $1 billion in ad revenue for 2017, according to research company eMarketer.
The news comes ahead of Snap's planned IPO, which could come as early as March, reportedly valuing the company between $20 billion and $25 billion.
IT Pro contacted Snap about the news but had received no reply by the time of publication.
A daily dose of IT news, reviews, features and insights, straight to your inbox!
A daily dose of IT news, reviews, features and insights, straight to your inbox!
Thank you for signing up to ITPro. You will receive a verification email shortly.
There was a problem. Please refresh the page and try again.