Hootsuite CEO caught in reporter spat
Misjudged joke leads to public apology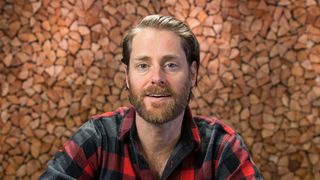 Hootsuite CEO Ryan Holmes has found himself in hot water after telling a reporter to call a phone sex hotline.
Holmes was apparently unhappy with Bloomberg reporter Gerrit De Vynck, who wrote a story alleging that the social media tool's $1 billion valuation was inflated, calling Hootsuite "the unicorn that never was".
Speaking to De Vynck directly via Twitter, Holmes called the headline salacious, and claimed that the story "was filed prior to our comment". When the journalist countered that he had previously tried to contact Holmes for a statement but was unable to get through, Holmes gave De Vynck a number to call him on.
Rather than being a genuine contact number for the CEO, however, the number (which spells 1-800-EAT-DICK) actually went through to a paid sex line.
Holmes initially tried to play it off as a mistake and that he had accidentally given De Vynck a wrong number, but eventually offered a public apology, saying it was "an attempt at humour" that was "offside". The offending tweets have also been deleted.
Picture credit: Hootsuite
A daily dose of IT news, reviews, features and insights, straight to your inbox!
Adam Shepherd has been a technology journalist since 2015, covering everything from cloud storage and security, to smartphones and servers. Over the course of his career, he's seen the spread of 5G, the growing ubiquity of wireless devices, and the start of the connected revolution. He's also been to more trade shows and technology conferences than he cares to count.
As reviews and community editor, he's responsible for leading IT Pro's wide-ranging product coverage, and is an avid follower of the latest hardware innovations. He's never happier than when tinkering with complex network configurations, or exploring a new Linux distro.
In addition to managing the IT Pro Panel and working with the community of IT leaders that make it up, he co-hosts the IT Pro Podcast, where you can hear him ranting about his love of strange gadgets, his disdain for Windows Mobile, and everything in between.
You can find Adam tweeting about enterprise technology (or more often bad jokes) @AdamShepherUK, or you can email him at adam.shepherd@futurenet.com.
A daily dose of IT news, reviews, features and insights, straight to your inbox!
Thank you for signing up to ITPro. You will receive a verification email shortly.
There was a problem. Please refresh the page and try again.