UK Government must invest £20m by 2020 to address tech skills crisis
Digital Skills for Tomorrow's World report exposes the true shortfall in digital skills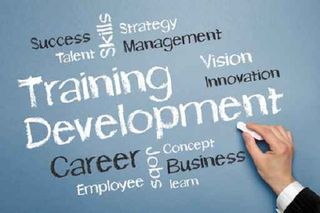 Britain's digital skills are in short supply, according to a new report, and if nothing is done our economy could suffer.
The Digital Skills for Tomorrow's World report shows Britain must do more to develop its own home-grown skills before we hit crisis point.
The Science Council is predicting that the ICT workforce will grown by 39 per cent by 2030 and unless children and young adults are taught the skills required, recruiters will be forced to look for candidates outside of the UK.
The impact is starting to show. Microsoft reported last year that it had 100,000 unfilled vacancies in partner companies across the UK and a report released in March 2014 showed there were still 975,000 young people of working age who were unemployed, not in education or training.
The report states the Government will need to invest 20 million by 2020 to help correct this challenge and computer science must be made a fourth core science alongside physics, chemistry and biology.
More opportunities for apprentices in the technology space should be opened up, while businesses should also be working with local schools to inspire youngsters to consider a career in the digital industries.
The taskforce challenged to look into British digital skills was commissioned by Labour Party leader Ed Milliband and is chaired by Maggie Philbin, technology broadcaster and Chief Executive of TeenTech.
Philbin said: "Britain is in the midst of another industrial revolution and only by engendering the spirit that allowed us to thrive so well in the first will we succeed in the second. For this to happen we need our young people to see technology and related applied sciences as a future that they can help create.
"If you have the right skills, if you have the right network, if you have the right attitude, this is a time of opportunity. We have to make sure we equip everyone in the UK for the digital revolution. Not just a fortunate few," she added.
A daily dose of IT news, reviews, features and insights, straight to your inbox!
A daily dose of IT news, reviews, features and insights, straight to your inbox!
Thank you for signing up to ITPro. You will receive a verification email shortly.
There was a problem. Please refresh the page and try again.