Council of Europe urges a "precautionary" approach to algorithmic systems
Governments must put in place "effective and predicable" legislative frameworks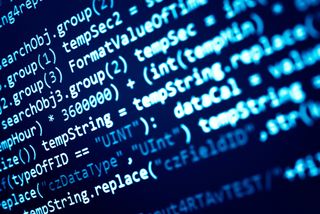 The Council of Europe has called on its 47 member states to take a "precautionary" approach to the development and use of algorithmic systems so that they fully respect human rights.
A committee of ministers has issued a set of guidelines for governments to follow that recommends adopting legislation, policies and practices to ensure the systems they deploy do not violate human rights.
The recommendations acknowledge the vast potential of algorithmic systems to innovate industry processes and boost economic development, but it also points out the danger of bias and the undermining of human rights.
In 2018, Amazon had to scrap an AI-based system used for internal recruitment after it was found to be riddled with bias against female applicants. The programme was meant to filter out candidates into a top-five, but after a year of use, it became apparent it was failing to rate them in a gender-neutral way.
To stop systems like these becoming more common, the council is calling on their regulators to establish "effective and predicable" legislative and regulatory frameworks that prevent, detect, prohibit and remedy any human rights violations, whether that is from a public or private operator.
The areas the council is most concerned about are the challenges algorithmic systems present to the right to fair trials, privacy and data protection, freedom of thought and expression, equal treatment and also economic and social rights.
RELATED RESOURCE
The IT expert's guide to AI and content management
Your guide to the biggest opportunities for IT teams when it comes to AI and content management
FREE DOWNLOAD
The council believes that such is the impact of algorithmic development in these areas, member states must put in place effective risk-management mechanisms and also refuse to deploy systems that have the potential to lead to irreversible damage when they are "so opaque that human control and oversight becomes impractical".
In addition to the guidelines, the council is also encouraging governments to be in regular consultation and cooperation with relevant parties and that they foster general public awareness of the impacts of algorithmic systems, including their risks.
A daily dose of IT news, reviews, features and insights, straight to your inbox!
Bobby Hellard is IT Pro's reviews editor and has worked on Cloud Pro and Channel Pro since 2018.
In his time at IT Pro, Bobby has covered stories for all the major technology companies, such as Apple, Microsoft, Amazon and Facebook, and regularly attends industry-leading events such as AWS Re:Invent and Google Cloud Next.
Bobby mainly covers hardware reviews, but you will also recognise him as the face of many of our video reviews of laptops and smartphones.
He has been a journalist for ten years, originally covering sports, before moving into business technology with IT Pro. He has bylines in The Independent, Vice and The Business Briefing.
Contact him at bobby.hellard@futurenet.com or find him on Twitter: @bobbyhellard
A daily dose of IT news, reviews, features and insights, straight to your inbox!
Thank you for signing up to ITPro. You will receive a verification email shortly.
There was a problem. Please refresh the page and try again.