UK gov funnels a further £23 million into AI scholarships in bid to improve diversity
The scheme is looking to improve participation from underrepresented demographics following the first phase in 2019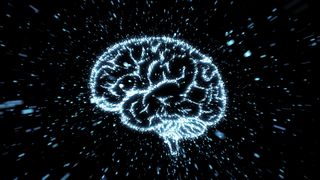 The UK government has announced the next phase in its initiative to encourage more people into the Artificial Intelligence (AI) industry by earmarking £23 million towards retraining schemes.
The investment will be used to create 2,000 scholarships for recent graduates in non-STEM fields to retrain through conversion masters courses focused on AI. The number of new scholarships is double the number created in the initiative's first phase, launched in 2019.
It's thought that attracting new talent from unlikely areas will help stimulate innovation and improve diversity in the AI sector, in terms of ethnicity, gender, geography, and the types of minds being attracted to the field.
The first phase of the initiative was delivered by the Office for Students and supported 28 universities to provide conversion courses in AI and data science. Initially granted £13.5 million in funding, the AI Scholarship Programme saw a vastly increased proportion of women embarking on careers in AI, with 76% of students being comprised of women, compared to just 30% with traditional masters courses.
Nearly half of the first scholarships recipients (45%) were also black, and around a quarter (24%) had disabilities, which the government said "boosted representation" on AI and data science courses.
"The UK is already a world leader in AI," said Chris Philp, Department for Culture, Media, and Sport (DCMS) minister for tech and the digital economy. "Today we're investing millions to ensure people from all parts of society can access the opportunities and benefits AI is creating in this country.
"We are doubling the number of AI scholarships previously available to underrepresented groups to build a diverse and inclusive workforce fit for the future of tech."
The government is also calling on businesses in the private sector to match the funding provided by the DCMS and Office for Artificial Intelligence in a bid to create even more scholarship opportunities and secure a future pipeline of AI talent. An independent organisation will also be created at an indeterminate date later this year, tasked with encouraging industry participation.
"The next generation of AI researchers must be representative of the world around us if AI is to benefit the whole of society," said Obum Ekeke OBE, head of education partnerships at DeepMind.
"These scholarships will help to build a stronger and more diverse AI community in the UK, and bring a wider range of experiences - as well as valuable multidisciplinary expertise - to the field."
National AI Strategy
The scheme is part of the government's National AI Strategy, a ten-year strategy outlined at London Tech Week in September 2021, detailing how it plans to make the UK a global superpower in AI.
RELATED RESOURCE
IT Pro 20/20: Does the UK stand a chance in the global AI race?
Lofty goals and a rich history in computer science may not be enough to stay relevant
Philp, at the time, said the UK already "punches above its weight" in AI globally and the plans presented at the event would help the UK further its capabilities in the field and help the country play a key role in the technology's development, innovation, and governance for years to come.
"Artificial intelligence technologies generate billions for the economy and improve our lives," he said. "They power the technology we use on a daily basis and help save lives through better disease diagnosis and drug discovery."
Investment in technology has been a primary target of the government for some time now, with scores of cash thrown at the industry in Rishi Sunak's most recent autumn 2021 budget.
In addition to making it easier for top overseas tech talent to acquire visas in the UK, artificial intelligence and software engineering received hundreds of millions in investment starting at school level to encourage more people to pursue a career in technology, closing the skills gap.
A daily dose of IT news, reviews, features and insights, straight to your inbox!
Connor Jones is the News and Analysis Editor at ITPro, CloudPro, and ChannelPro. He oversees the three publications' news strategies and reports breaking news on the topics of cyber security, software, and Big Tech firms. He has a master's degree in Magazine Journalism from the University of Sheffield, and has previously written for the likes of Red Bull Esports and UNILAD tech during his career that started in 2015.
A daily dose of IT news, reviews, features and insights, straight to your inbox!
Thank you for signing up to ITPro. You will receive a verification email shortly.
There was a problem. Please refresh the page and try again.