ChatGPT-powered Bing, Edge: A 'race against time' to dethrone Google
Analysts question whether Microsoft's intent to make inroads into Google's market dominance might also herald the start of a new "browser war"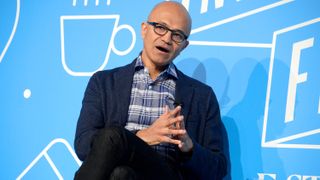 (Image credit: Getty Images)
Industry analysts have claimed that Microsoft's decision to integrate ChatGPT's technology into its browser-search engine duo offers the genuine potential to make ground on Google's search engine dominance.
Embedding ChatGPT into Bing and Edge could prove to be "a very powerful combination", according to Jason Wong, distinguished VP analyst at Gartner, speaking to IT Pro.
However, questions remain over how big a window Microsoft has to gain market share over Chrome and Google Search.
"These are very daunting numbers to change overnight," he said. "There are a lot of habits to overcome here – I mean, people literally say 'Google it', so it's in the consumer lexicon."
Data from StatCounter show that Edge currently holds a 4.46% share of the browser market compared to Google's 65.4%. In the search engine market, Bing commands a 3.03% share while Google holds a commanding 92.9%, figures show.
One of the key hurdles for Microsoft to surmount will be getting mobile users to adopt Edge. A significant portion of search queries are performed via mobile devices in 2023, Wong noted, and Chrome appears to have cornered this part of the market.
According to Wong, this potentially could set up more of a fresh "browser war", rather than an all-out 'AI arms race' between the two companies' generative AI technologies, ChatGPT and Bard.
"This begs the question of whether this is the start of a new browser war," said Wong.
"A search war, yes. But from a business perspective, companies are building for the web, and in years past, people were asking 'should they optimise for Chrome or Internet Explorer', but they don't really ask that anymore."
Satya Nadella and the 800-pound gorilla
Coinciding with Microsoft's launch of ChatGPT's integration in Bing and Edge on Tuesday, CEO Satya Nadella has made public appearances expressing optimism about his company's chances of gaining ground on Google's long-ruling search engine.
But despite the leader's bullishness on the matter, analysts have suggested that Google's far broader user reach might represent a bridge too far for Microsoft in its ambition to gain ground in both these markets.
RELATED RESOURCE
Big payoffs from big bets in AI-powered automation
Automation disruptors realise 1.5 x higher revenue growth
Alec Boere, associate partner for AI and automation for Europe at InfoSys Consulting, told IT Pro this week that Bard will have a marked advantage in terms of "reach, access to information, and the type of media it offers".
"These are places where the dominant browser is Chrome," said Nadella, speaking to The Verge. "Forget anywhere else, on Windows Google makes more money than all of Microsoft, so let's start there. There's a huge opportunity for us if we get some additional share, whether it's our browser or search engine."
Nadella appeared to approach the prospect of competing with Google with realistic and measured expectations, highlighting the fact that Google is the dominant force in this space.
"They are the 800-pound gorilla in this," he said. "And I hope with our innovation, they will definitely want to come out and show they can dance, and I want people to know that we made them dance."
During the launch announcement on Tuesday, Microsoft said the integration of chatbot technology within its Bing search engine will enable it to deliver "better search, more complete answers, a new chat experience, and the ability to generate content".
This follows the recent launch of Google's own AI-powered tool in the search engine space.
Bard, Google confirmed on Monday, is based on its current existing language model, LaMDA, and will operate in a similar manner to ChatGPT – offering more nuanced, conversational-style answers to user queries.
What ChatGPT brings to Bing and Edge
Microsoft said the integration of ChatGPT technology within Bing and its Edge browser has the potential to act as an 'AI copilot' for web users.
Changes to Bing will provide users with an 'improved version' of the familiar search experience while offering more relevant results for simple searchings like sports scores, stock prices, and weather.
This will also include the introduction of a new sidebar that provides more detailed and comprehensive answers to search queries.
"Bing reviews results from across the web to find and summarise the answer you're looking for. For example, you can get detailed instructions for how to substitute eggs for another ingredients in a cake you baking right in that moment, without scrolling through multiple results," the company said in a statement.
RELATED RESOURCE
Three innovative technologies to address UPS challenges at the edge
With increasing focus on edge computing comes added pressure for better uninterruptible power supply (UPS)
A new chat experience rolled out on Bing aims to provide deeper insight for more complex searches, Microsoft added, and will be conversational in nature.
"The chat experience empowers you to refine your search until you get the complete answer you are looking for by asking for more details, clarity and ideas."
For Microsoft Edge, two new functionalities, chat and compose, aim to offer users a far more intuitive browsing experience.
Microsoft said the new Edge Sidebar is capable of providing summaries of lengthy financial reports while the chat function can be used to ask for a comparison with competing companies' financials and automatically put it in a table.
"You can also ask Edge to help you compose content, such as a LinkedIn post, by giving it a few prompts to get you started. After that, you can ask it to help you update the tone, format and length of the post."
Stay up to date with the latest news and analysis from the world of cloud computing with our twice-weekly newsletter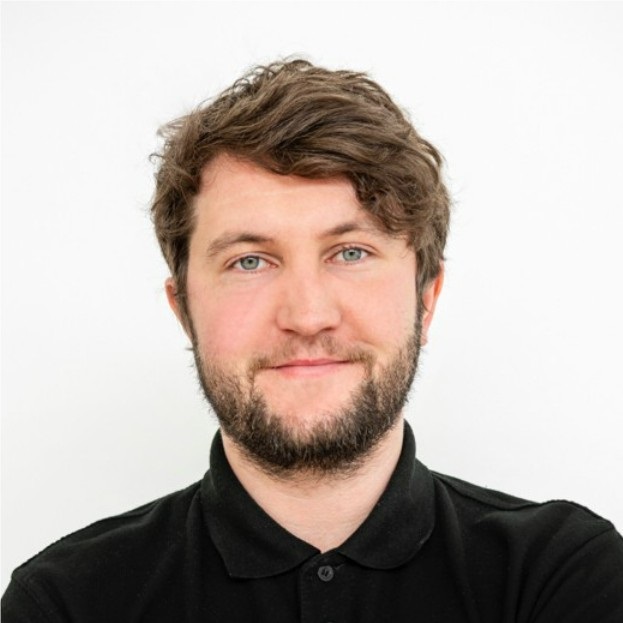 Ross Kelly is ITPro's News & Analysis Editor, responsible for leading the brand's news output and in-depth reporting on the latest stories from across the business technology landscape. Ross was previously a Staff Writer, during which time he developed a keen interest in cyber security, business leadership, and emerging technologies.
He graduated from Edinburgh Napier University in 2016 with a BA (Hons) in Journalism, and joined ITPro in 2022 after four years working in technology conference research.
For news pitches, you can contact Ross at ross.kelly@futurenet.com, or on Twitter and LinkedIn.