Duet AI vs Copilot: All the similarities and differences
Google has embedded generative AI across the entirety of its Workspace apps, but how does it compare to Copilot and what are its advantages?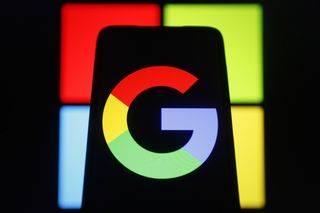 (Image credit: Getty Images)
Both Google and Microsoft have now revealed their respective AI productivity tools, Duet AI and Copilot, with each set to become embedded within all the apps with which workers will have become familiar.
Many will have become familiar with generative AI over the past few months in the form of chatbots such as ChatGPT or AI art, but what these products offer is AI tips, drafting, and reformatting as built-in features of productivity software.
Each one comes with powerful abilities, with some crossover between the two, but they also come with their own unique advantages.
Duet AI vs Copilot: Automatic text generation
Large language models (LLMs) have become known for their powerful text generation abilities, and both Duet AI and Copilot draw on this heavily.
At Google I/O, Google showed Duet AI being used to generate a job description from scratch, using the input 'Job post for a regional sales rep'. This can then be edited by the user for maximum accuracy.
With an emphasis on company-wide consistency, Microsoft has shown off Copilot's ability to not only generate text based on prompts but also produce documents based on the format of files named by the user.
The AI tool was shown to draw in relevant images from similar files, such as product images or company designs in line with a brand identity, and include information from other files specified.
In contrast, Duet uses its neural model to power tone and style suggestions, which could prove more useful for individual users rather than in line with corporate style guides. The tool is capable of altering writing to sound more professional in multiple languages, including Spanish and Japanese.
Duet AI vs Copilot: Email
Microsoft's recent Work Trend Index showed that the busiest 25% of email users can spend up to 8.8 hours per week drafting and organizing their inboxes, revealing an area prime for AI time-saving.
Both 365 Copilot and Duet AI are also capable of organizing and summarizing users' inboxes, though Copilot is the only one of the two that has been shown to actively push emails to the top of an inbox that it has deemed the highest priority.
Duet AI uses 'Sidekick', a tool that appears in a sidebar across the Google Workspace to offer Duet prompt suggestions.
In a demonstration at Google I/O, Sidekick was asked a question about the contents of a Google Sheets document linked within an email, and was able to provide a short natural language summary in answer from within Gmail.
RELATED RESOURCE
Using cloud-based, AI-driven management to improve network operations
Reduce complexity through automation and limit time to resolution
Both AI tools will also be capable of completing these functions on mobile. Google has highlighted this as a particularly useful feature for productivity, as drafting long responses on a phone keyboard can provide difficult.
A point to stress is that Copilot is capable of summarizing messages within both Outlook and Teams, a feature that could put it slightly ahead of Duet AI's capabilities here.
This is because companies that use the Microsoft suite are almost guaranteed to make use of Outlook for their email purposes and Teams for instant messaging and large chats between teams.
Businesses that use Google Workspace will use Gmail for their emailing but are by no means guaranteed to be using Gmail's in-built chat functions for day-to-day comms with coworkers.
Other apps such as Slack may fulfill this function instead, and while Salesforce has revealed ChatGPT for Slack this is less of a unified AI experience than that offered by Copilot.
With access to the Microsoft Graph, Copilot is also capable of providing users with summaries of talking points from a meeting by drawing on the automatic transcript of a Teams call or suggesting key points to meet for an upcoming meeting based on a KPI PDF.
Duet AI has not demonstrated this ability as yet, though a brief demo in the product announcement video showed that the AI can make summaries of video calls made in Google Meet, including checklists and key topics discussed.
Duet AI vs Copilot: Meetings
Both AI tools have also been shown as powerful assistants for preparing meeting slides, resources, and notes.
Copilot is capable of generating an entire presentation based on a natural language prompt, and can draw on OneDrive for images based on the context of the prompt. These can be fine-tuned after the fact for greater accuracy, and Copilot can also tweak settings such as slide transitions.
Duet AI can perform a similar task, with Google having promised AI-generated images in Slides alongside videos and audio. At present, only the first has been shown in a demonstration but this could prove a powerful advantage over Copilot if realized in time.
With Sidekick, users can also create speaker notes for a Google Slides presentation based on the content within each slide.
Duet AI vs Copilot: Spreadsheet automation
Both Google Sheets and Microsoft Excel already contain many powerful features to save workers time, including macros, and Google has added no-code machine learning to Sheets via an extension.
What both Duet AI and Copilot bring to spreadsheets is a contextual understanding of data, as well as powerful formatting and cell generation abilities based on natural language prompts.
Duet AI can produce sheet templates and plans from prompts, which could prove decisive for cutting down the time required to receive insights from data.
Google has also stated that Duet AI can assign labels to cells within a sheet based on context, which could free workers from manual data entry.
For Excel, Copilot can be used to analyze and identify trends across a massive amount of data, and also project data for the future based on "what if" questions.
A helpful feature of Copilot is that it can explain the calculations behind its projections. This is a step towards keeping AI output explainable, which is especially important for tasks such as financial projections or targets that will have real-world implications.
Duet AI vs Copilot: Availability
Google and Microsoft have taken different approaches when it comes to the rollout of their respective AI productivity tools.
RELATED RESOURCE
The three keys to successful AI and ML outcomes
Democratized, operationalized, and responsible
For Duet AI, Google is rolling the tool out in a staggered manner to early testers in its Workspace Labs program.
Google told The Verge that Write in Gmail is available in Workspace Labs at the time of writing and further Gmail features will be rolled out by the end of the month.
Features such as intelligent classification in Sheets will not be available until later in the year.
This early difference in approach could be telling for the future strategies of each company, with Google aiming for a business/consumer mix and Microsoft doubling down on corporate AI adoption.
This is further shown by the fact that only organization admins are able to apply for Workspace Labs and Google Bard access, while the chatbot is generally available to individual accounts.
Comparing the new-look Google Workspace and Microsoft 365
Both Google and Microsoft have radically overhauled their product strategies in the past six months, with Workspace and Microsoft 365 guaranteed to heavily involve generative AI by the end of the year.
As evinced by the feature comparisons, users may find that Duet AI and Copilot can perform many of the same functions in practice, though individual outputs will vary as a result of the different foundation models the AIs use to generate their respective outputs.
One edge that Google Workspace has over Microsoft 365 is its inherent collaborative and sharable nature, which comes about as a result of it being always online, which could compound the inherent productivity boost of the AI tools.
Though Microsoft 365 may not have the free accessibility of Google Workspace as it is often associated with desktop apps rather than online resources like Docs, it makes up for this in cohesion.
As mentioned with the example of Teams versus Slack and other business communications apps, businesses may find themselves having to learn two different AI systems simultaneously, as opposed to Microsoft's unified delivery.
A daily dose of IT news, reviews, features and insights, straight to your inbox!
Rory Bathgate is a staff writer at ITPro covering the latest news on UK networking and data protection, privacy and compliance. He can sometimes be found on the ITPro Podcast, swapping a keyboard for a microphone to discuss the latest in tech trends.
In his free time, Rory enjoys photography, video editing and graphic design alongside good science fiction. After graduating from the University of Kent with BA in English and American Literature, Rory took an MA in Eighteenth-Century Studies at King's College London. He joined ITPro in 2022 as a graduate, after four years in student journalism. You can contact Rory at rory.bathgate@futurenet.com or on LinkedIn.
A daily dose of IT news, reviews, features and insights, straight to your inbox!
Thank you for signing up to ITPro. You will receive a verification email shortly.
There was a problem. Please refresh the page and try again.