Microsoft releases develop-centric web browser
Microsoft reveals its new developer-focused browser to gain ground on rivals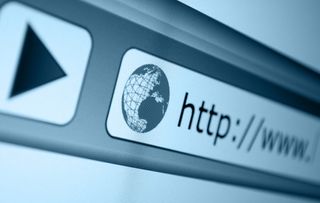 Microsoft has released the Internet Explorer Developer Channel, a new version of the firm's web browser with preview versions of upcoming IE features and capabilities.
Redmond has released betas for Internet Explorer iterations but they have always been restricted to a certain future version when the new version launches the beta browser shut down and stops updating.
With the Developer Channel, Microsoft will be serving up something slightly different for all those who like to test its browsers. It's a far cry from being Internet Explorer 12 beta, and will be updated as an ongoing project, even after future releases of IE.
The move brings Developer Channel closer to Firefox Aurora and Chrome's own developer builds. Microsoft has yet to mention how it will update the new browser, or with what regularity they will release them.
The first version of the Developer Channel features preview support for WebDriver and the Gamepad API , as well as new WebGL capabilities. The new additions bring the browser's conformance test to 97 per cent.
The new browser will also include a sandbox-esque testing environment free from the user's main profiles. It uses App-V virtualisation in order to separate the Developer Channel from the rest of the system meaning it can be made the default browser.
Developer tools are enhanced with new tools, including interface changes, new icons, keyboard shortcuts, better autocomplete and memory usage visualisation. It is compatible with Windows 8.1 and Windows 7 with Internet Explorer 11 and is available immediately.
With Internet Explorer often losing out to competitors Chrome and Firefox, this could be a sign of Microsoft attempting to interact with its userbase and community.
A daily dose of IT news, reviews, features and insights, straight to your inbox!
A daily dose of IT news, reviews, features and insights, straight to your inbox!
Thank you for signing up to ITPro. You will receive a verification email shortly.
There was a problem. Please refresh the page and try again.