IE 10 finally hits Windows 7
New version aimed at winning back lead in browser wars.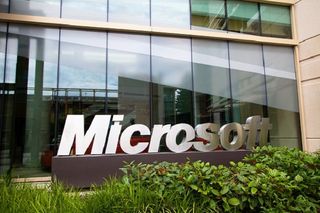 Microsoft has finally launched Internet Explorer 10 for machines running Windows 7. The browser update promises speedier webpage loading times, better privacy controls and updated HTML5 support.
IE 10 has been available for Windows 8 since that operating system launched last October. The Windows 7 version was released yesterday.
"Internet Explorer 10 is available worldwide in 95 languages for download today. We will begin auto updating Windows 7 customers to IE 10 in the weeks ahead, starting today with customers running the IE 10 Release Preview. With this final release, IE 10 brings the same leading standards support, with improved performance, security, privacy, reliability that consumers enjoy on Windows 8, to Windows 7 customers," said Rob Mauceri, group programme manager for Internet Explorer in a blog post.
Mauceri added that the latest version of the browser would include "faster page loading, faster interactivity, and faster Javascript performance, while reducing CPU usage and improving battery life on mobile PCs."
In order to demonstrate its HTML 5 bona fides, Microsoft demoed a version of that old Windows classic Minesweeper. "The game uses standards-based mark-up for interoperability across browsers, and makes the most of fully hardware-accelerated browsers like IE 10 on both Windows 7 and Windows 8, with consistent performance across a wide range of devices, including tablets like the Surface RT," said Mauceri.
He also said that the performance on WebKit SunSpider JavaScript benchmark "improves by 25 per cent over IE 9 and leads the industry and other browsers by 17 per cent." He also talked up a 60 per cent increase in support for web standards, including 30 not supported by IE 9.
The new browser also sitches on the controversial "Do Not Track" privacy function on Windows 7 PCs (of which there are 700 million of them). Companies, such as Yahoo, have objected to the always-on by default setting and have vowed to ignore the privacy setting.
Microsoft said it would be pushing out IE 10 via Windows Update "in the weeks ahead". Companies can stop IE10 from being automatically installed on their machines by installing the blocking toolkit Microsoft issued earlier this month.
A daily dose of IT news, reviews, features and insights, straight to your inbox!
Rene Millman is a freelance writer and broadcaster who covers cybersecurity, AI, IoT, and the cloud. He also works as a contributing analyst at GigaOm and has previously worked as an analyst for Gartner covering the infrastructure market. He has made numerous television appearances to give his views and expertise on technology trends and companies that affect and shape our lives. You can follow Rene Millman on Twitter.
A daily dose of IT news, reviews, features and insights, straight to your inbox!
Thank you for signing up to ITPro. You will receive a verification email shortly.
There was a problem. Please refresh the page and try again.