Microsoft's Cortana takes on Siri in Windows Phone 8.1
Microsoft's Windows 8.1 update brings personal assistant capabilities to mobile devices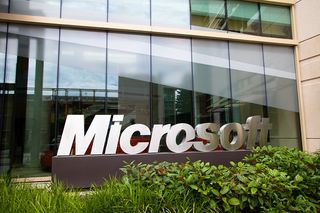 Microsoft has debuted its Windows Phone 8.1 update at the Build conference in San Francisco, which features a load of new tweaks including the arrival of Cortana.
The latter is Microsoft's personal assistant, which draws a lot of features from Siri and Google Now.
Microsoft reportedly extensively researched how real personal assistants work to ensure Cortana ticked all the boxes.
As soon as Cortana is switched on, the assistant will ask for the user's name and will learn more about them over time, taking information from where they go, what they do and who they communicate with.
Powered by Bing, the assistant also accesses your emails for information like flight bookings and will provide details about flight times and display them in your Cortana Notebook.
Users can also set 'quiet hours', such as when you're asleep so only the most important calls and messages will come through to your phone. There are also options to set up who you want to be in your 'inner circle' very easily.
The assistant will also allow users to set up 'personal reminders' so they can add a note to a person and Cortana will remind them off it when they next talk to that person on the phone.
Cortana can be accessed via a Live Tile on the Windows Phone 8.1 start screen or by pressing the search button on the handset.
The Cortana home screen will then display things users are interested in, such as weather information and the latest news and traffic.
The assistant, named after the AI character from Halo, will launch in the US first as a beta, but will be rolled out as a full version in the US, the UK and China in the second half of 2014.
Corporate vice president and manager for Windows Phone program management Joe Belfiore said in his launch statement that customisation is important for Windows Phone users.
"We believe Windows Phone is the world's most personal smartphone and with Windows Phone 8.1, we've added a bunch of new features that make your smartphone even more a reflection of your personality and desires."
These additions include the ability to add a third Live Tile column on all screen sizes, new lock screen wallpapers and the ability to change your Start background.
Microsoft has added the Action Center, which, like Notifications Center on iOS devices, enables you to see notifications from any app, whether it's a Live Tile or hidden in your Apps folder.
Swype has also come to Windows Phone as standard with its Word Flow Keyboard and a new Skype app is integrated with the Phone dialer, so you can switch to a Skype call if you're on a normal voice call.
A few monitoring apps have been added too, including Data Sense to help track data usage, Wi-Fi Sense which automatically connects users to approved, free public hotspots and Storage Sense to help users manage content on an SD memory card, include moving apps and data from the phone to the storage card and vice versa.
Belfiore explained Microsoft is the top choice for many businesses and as such, it was important for the company to add additional support to the platform to address the extra needs.
"With Windows Phone 8.1, we're making it even easier for IT professionals to manage devices and for professionals to connect to essential business apps and services," he said.
To make the platform easier to monitor for businesses, Microsoft has enabled customisable MDM enrollment, support for more MDM policies, LOB application and certificate management, S/MIME and VPN support.
Windows Phone 8.1 will be rolled out to Windows Phone 8 devices in the next couple of months and will come pre-installed on new Windows Phone devices, including the Lumia 630 and 635 and Lumia 930 announced yesterday by Nokia.
A daily dose of IT news, reviews, features and insights, straight to your inbox!
A daily dose of IT news, reviews, features and insights, straight to your inbox!
Thank you for signing up to ITPro. You will receive a verification email shortly.
There was a problem. Please refresh the page and try again.