Problems ahead for femtocell rollout
Growth in cellular network use has exposed coverage problems for all the networks, but femtocells are unlikely to deliver the quick fix operators hope.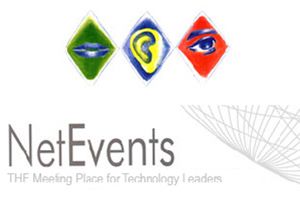 The challenge of improving mobile phone coverage in the UK looks set to be tackled by the widespread deployment of femtocells in residential and business premises, but backhaul networking remains a problem.
In a revealing discussion of both the practical applications and challenges facing femocell use, a panel session at the NetEvents technology conference in Faro examined the issue of femtocells as a solution to coverage and capacity shortfalls, as well as an alternative approach to cellular expansion.
Demand for small, localised expansion of the main mobile phone networks has come to a head thanks to the explosion in use of mobile broadband dongles, and increasing problems with signal strength inside buildings on 3G, where the lower density of network coverage has exposed the weakness of signals inside modern homes and offices where construction methods result in diminished wireless signal strength.
"Over the last 18 months, there has been a spectacular increase in mobile data traffic. The marketplace has moved from a few business users doing limited amounts of email to mainstream users accessing everything from YouTube to Facebook over a 10 a month dongle service," said Dean Bubley, founder of analyst firm Disruptive Analysis.
With data playing a bigger role in mobile phone service plans, coverage, particularly in offices and homes has to improve to ensure reliability gets closer to fixed line data and voice services.
"The mobile phone market has the biggest churn rate of any recurring subscription industry, and the main reason for that churn is poor signal quality or coverage," said Keith Day, vice president of marketing for femtocell maker Ubiquisys.
Femtocells are effectively small, localised mobile phone cell masts that can be positioned inside an office or a house or a campus in order to bolster poor coverage from a main cell mast. The femtocell connects to a conventional broadband connection, using the IP link as a backhaul for voice and data traffic back to the main operator network.
Several trials have already taken place, most notably an NEC trial with O2 in the UK, and the first public femtocells are expected to go on sale by the end of the year, many being packaged with a DSL broadband service or a mobile phone contract.
However, connecting a femtocell to a broadband network operated by an ISP not owned by or affiliated to a mobile operator will be resisted, with many networks already stating their unwillingness to carry such traffic without additional remuneration, either from the mobile operator or the end user.
The panel, which also included representatives from Motorola and wireless networking specialist Trapeze Networks confirmed that the issue of how to compensate and gain co-operation from ISPs to carry femtocell voice and data traffic remains unresolved.
"The wider backhaul issue for femtocells needs to be addressed before adoption can grow," said Michael Coci, product technical director for Europe at Trapeze.
Until then, mobile networks are expected to concentrate on selling femtocells for use only on their own broadband connections, thus avoiding problems with ISPs penalising users for reselling their connections, or blocking femtocell traffic.
Get the ITPro. daily newsletter
Receive our latest news, industry updates, featured resources and more. Sign up today to receive our FREE report on AI cyber crime & security - newly updated for 2023.