Ofcom wants to slash broadband switching costs
Regulator wants to make it cheaper for customers to switch suppliers.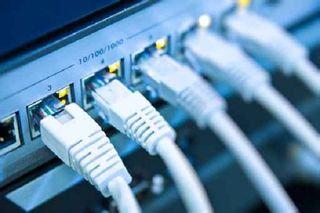 Ofcom has told ISPs to slash the cost for customers to switch broadband providers by up to 80 per cent.
The regulator said that the minimum length of the wholesale contract between BT and the switched customer's new supplier would be reduced from a year to just one month.
"The proposals are designed to promote competition in the superfast broadband market at the wholesale level," Ofcom said in a statement.
"These would be expected to flow through to consumer benefits in the form of lower retail prices and easier switching between superfast broadband providers."
At present, if a consumer wishes to change fibre broadband providers, the company they are switching to must pay a 50 fee to Openreach a charge that is often passed on to the customer, said Ofcom.
Ofcom is proposing to cut the switching fee to between 10 and 15 when an existing superfast customer switches in addition to cutting wholesale contract times between the provider and BT.
It said the move would "provide flexibility to allow telecoms providers to offer shorter-term contracts."
The watchdog said it was pushing broadband price cuts as it believed the cost of fibre broadband was being "constrained by the availability of standard broadband services, and by competition from Virgin Media's superfast cable network".
"Ofcom is also concerned not to undermine the investment case for rolling out fibre. Instead, Ofcom proposes to maintain a requirement that BT's charges for access to its fibre network are fair and reasonable," the regulator added.
It was also looking into ways to ensure the performance of BT's Openreach "remains at an acceptable standard", and proposed requirements for Openreach to meet specific performance standards for new line installations and fault repairs. Sanctions may apply if performance falls below these new standards.
Ofcom also wants to strengthen reporting requirements on Openreach to make it clear how well the company is performing. Ofcom will monitor the service Openreach provides to BT Retail, relative to its other wholesale customers.
It said its consultation on the Fixed Access Market Review would close on 25 September 2013.
Marie-Louise Abretti, broadband expert at uSwitch said Ofcom's plans to encourage stiffer competition amongst the ISPs will be "very welcome".
"A more competitive market should mean bigger savings for those looking to cut their household spending," she said.
A daily dose of IT news, reviews, features and insights, straight to your inbox!
Rene Millman is a freelance writer and broadcaster who covers cybersecurity, AI, IoT, and the cloud. He also works as a contributing analyst at GigaOm and has previously worked as an analyst for Gartner covering the infrastructure market. He has made numerous television appearances to give his views and expertise on technology trends and companies that affect and shape our lives. You can follow Rene Millman on Twitter.
A daily dose of IT news, reviews, features and insights, straight to your inbox!
Thank you for signing up to ITPro. You will receive a verification email shortly.
There was a problem. Please refresh the page and try again.