NHS Trusts sign up for e-catalogues
Five NHS Foundation Trusts have signed up to use an electronic product information platform for their e-catalogue and contract requirements.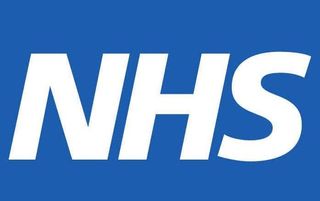 A total of five National Health Service (NHS) Foundation Trusts have announced plans to use a new e-catalogue and contract management platform.
The trusts will use the new platform to access 600 suppliers and more than one million items and ensure approved, filtered and secure product data in their purchasing systems for maximum accuracy and efficiency around procurement decisions.
Basingstoke and North Hampshire, Chelsea and Westminster, King's College Hospital, Royal Berkshire and Sheffield Teaching Hospitals NHS Foundation Trusts will be able to use its validated electronic catalogue, contract and price data from leading NHS suppliers in exactly the format required from December.
The HL-hybris platform has been developed by Healthlogistics, the premium partner of e-commerce platform vendor, hybris. But these are the first Trusts to sign up to it.
It will also provide validation of data against NHS Trusts' requirements, including the standards of the NHS Procurement eEnablement Programme (NPEP), as well as encouraging more efficient contract creation and simplifying invoice reconciliation by using accurate descriptions, codes and net prices.
There is no requirement for any supplier membership and no charge to suppliers, so HL-hybris Trusts are not limited in their selection of them. The provision of common e-catalogue data is designed to be a "once-only" operation and offers suppliers secure visibility of contracts together with their items, net prices and validity, as well as the opportunity to reduce invoice queries.
Peter Elwin, Healthlogistics director, added that Tier 2 Consulting and hosting provider Rackspace had also been contracted to support the platform, as hybris UK's premium and technology partners.
While, from January, every NHS Trust in the UK will be able to subscribe to HL-hybris, which will give each one access to all of the common e-catalogue data in HL-hybris plus its own contract and net price data, which Healthlogistics would obtain from suppliers.
A daily dose of IT news, reviews, features and insights, straight to your inbox!
A daily dose of IT news, reviews, features and insights, straight to your inbox!
Thank you for signing up to ITPro. You will receive a verification email shortly.
There was a problem. Please refresh the page and try again.