Phorm promises no more secret trials
Phorm's chief executive has said no tests will be run without giving users advanced notice first.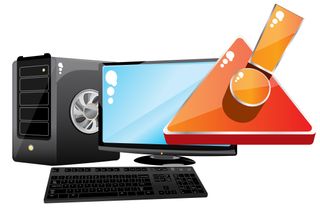 Phorm's chief executive has said his firm will never trial its network scanning ad system without giving notice first.
In 2006 and 2007, BT ran secret trials of Phorm's Webwise deep packet inspection system, which scans traffic at a network level to deliver relevant advertising. The trials were made public in 2008, and a leaked report about the tests showed tens of thousands of people had their traffic analysed without being told.
On the flip side, Phorm has very publicly shared technical details about how its system works to privacy activists, journalists and anyone else who asks, the firm noted.
Speaking at the launch of its new consumer content widget Discover today, chief executive Kent Ertugrul told IT PRO that Phorm was proud to be open about its system.
"We were open right from the beginning," he said. "We have never not been open."
He said that when Phorm hit the market, "people had no idea there was any online privacy issue at all." At the time of the first trials, everybody was convinced Phorm's system was absolutely legal, he said, noting it doesn't collect data. "Day in and day out, lots of services collect data without notice."
Since those trials, Phorm has been the target of privacy campaigners, and the subject of much debate about online privacy. BT, Carphone Warehouse and Virgin Media are all in talks with Phorm, but none have yet implemented the system.
At the launch of Discovery, Ertugrul admitted to journalists that ISPs were obviously concerned about bad publicity, saying "ISPs have a very close relationship with their consumers."
But Phorm has learned from the BT trials, Ertugrul said. "The learning from that is that notice is a good thing."
"That is why you'll never see us do a trial without giving advanced notice," he claimed.
A daily dose of IT news, reviews, features and insights, straight to your inbox!
A daily dose of IT news, reviews, features and insights, straight to your inbox!
Thank you for signing up to ITPro. You will receive a verification email shortly.
There was a problem. Please refresh the page and try again.