BT doubles broadband speeds for millions – for free
Millions of business customers using BT services will be able to get a free broadband boost to double their speed.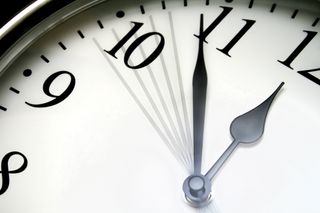 BT is doubling the broadband speeds for millions of homes and businesses from up to 8Mbs to up to 20Mbs thanks to an upgrade from ASDL to ASDL 2+ technology.
Initially, the faster speeds will be available to 549 telephone exchanges, serving 10 million (40 per cent) of the UK's homes and businesses. Depending on customer demand, the coverage could extend to 55 per cent by March 2010.
Jerry Thompson, director of product and online for BT Business, said to IT PRO that BT was very excited by the announcement, as it wasn't often that you could double the bandwidth for customers without charging extra.
He said: "It's very important to our business customers who are increasingly relying on business broadband in many ways."
"More people are connecting to business broadband, and they are using it for more business critical applications - which is steadily increasing bandwidth requirements," he added.
Thompson said that companies were hosting their corporate data in a central location, which was being accessed by multiple sites - for example to get email, customer records, stock inventory, or to use enterprise resource management.
He said: "Increasingly customers are buying cloud services like Salesforce.com, Netsuite and various other services, which are not hosted in the customer's domain but in the cloud', and access to those are becoming increasingly important."
Upload speeds were increasing to up to 1Mbs, and Thompson said that this was important for small businesses as they were becoming more "synchronous" in their nature, and were sending bigger files.
Trials were also beginning on super-fast fibre-based speeds of up to 40Mbs in areas such as Muswell Hill, London and Whitchurch, South Wales, which BT had announced previously.
Thompson said of the trials: "That's really part of our expectation of customer's ever increasing demand for doing what they've been doing more and faster."
A daily dose of IT news, reviews, features and insights, straight to your inbox!
A daily dose of IT news, reviews, features and insights, straight to your inbox!
Thank you for signing up to ITPro. You will receive a verification email shortly.
There was a problem. Please refresh the page and try again.