BT admits it must improve as Openreach spin-off looms
BT should improve its customer service, says chairman Michael Rake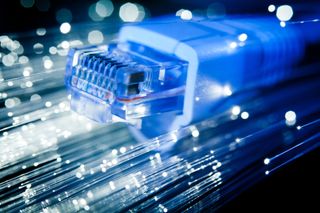 BT chairman Michael Rake admitted the company needs to improve its customer service, in an interview with ITV's Peston on Sunday.
Rake also spoke about BT's Openreach broadband service, saying: "Just to point out that Ofcom and the OECD (Organisation for Economic Co-operation and Development) and every independent survey showed this is one of the fastest roll-outs of broadband ever in an OECD country with some of the lowest speeds, most competition and highest access. But it isn't enough and we'll get there."
Ofcom, the UK's telecommunications regulator, is preparing to force BT to separate its Openreach division, which is responsible for deploying the vast majority of the UK's broadband infrastructure.
Although Openreach is part of BT, other providers such as TalkTalk, Sky and Vodafone also use the network.
Ofcom believes Openreach should run as a separate company, saying BT is hindering competition.
Last week, the British regulator said it will go to the European Commission to try and make BT legally separate from Openreach.
A spokesperson for Ofcom said at the time: "We are disappointed that BT has not yet come forward with proposals that meet our competition concerns. Some progress has been made, but this has not been enough, and action is required now to deliver better outcomes for phone and broadband users."
Speaking with Robert Peston, Rake said: "Everyone is frustrated because they want superfast broadband today. We understand that and we're committing to deliver it."
He added: "The point that I think is something that we have to work on is customer service, which has not in the industry as a whole been good enough nor is it with us, and we are doing a lot to improve that."
A daily dose of IT news, reviews, features and insights, straight to your inbox!
A daily dose of IT news, reviews, features and insights, straight to your inbox!
Thank you for signing up to ITPro. You will receive a verification email shortly.
There was a problem. Please refresh the page and try again.