CIOs shouldn't fear social networking
But there's no point in just doing it for the sake of it, warns a collection of key decision makers.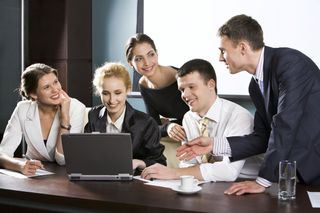 The decision makers of the future should ensure they're embracing social networking tools for the right reasons, and not just adopting or even discounting them because they're new.
So claims a group of senior technology decision makers, speaking at an IBM-sponsored chief information officer (CIO) roundtable held in London this week.
Peter Morris, Debenhams' business continuity co-ordinator, shared his own experience of how the company has used blogging and RSS feeds in one area of the business to keep disparate teams working together.
He claimed it's been so successful that it's in a "different league", but warned that many are missing out by underestimating the power that some of this newer technologies can have on older processes.
"There are avenues for new technology but companies are scared," he said. "They see their teenage sons and daughters using instant messaging, Facebook, blogging, Wikis, the whole shooting match and they're frightened because it's new."
Research published earlier this year suggested that social networking has become even more popular than people checking their personal email accounts, showing there is clear business potential to use something individuals are so enthusiastic about.
However, some caution should still be exercised, warned Morris.
"But I don't think just using social networking within a business or just rolling out IM is the answer," he said.
"Those that just roll it out will probably get a headache as you've got to have an understanding of why you're doing it and what it will do for your business."
A daily dose of IT news, reviews, features and insights, straight to your inbox!
Maggie has been a journalist since 1999. She started her career as an editorial assistant on then-weekly magazine Computing, before working her way up to senior reporter level. After several years on the magazine, she moved to 'the other side of the fence' to work as a copywriter for a marketing agency, writing case studies and working on ad and website copy for companies such as eBay, Dell, Microsoft and more. In 2006, just weeks before IT Pro was launched, Maggie joined Dennis Publishing as a reporter. Having worked her way up to editor of IT Pro, she was appointed group editor of Cloud Pro and IT Pro in April 2012. She became the editorial director and took responsibility for Channel Pro, in 2016. Her areas of particular interest, aside from cloud, include management and C-level issues, the business value of technology, green and environmental issues and careers to name but a few.
A daily dose of IT news, reviews, features and insights, straight to your inbox!
Thank you for signing up to ITPro. You will receive a verification email shortly.
There was a problem. Please refresh the page and try again.