Linux mainframe adoption set to grow
A new independent survey has found availability, capacity and cost advantages are driving greater adoption of Linux on mainframes.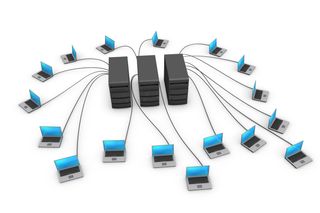 Enterprise use of Linux on mainframes is set to grow as companies strive to deliver more business value while controlling their IT costs, according to research.
Independent researcher TheInfoPro questioned IT executives and managers at companies with at least $2 billion (1.2 billion) in annual revenue about using the Linux operating system (OS) on IBM mainframes as part of a CA-sponsored study which revealed that many use or are evaluating Linux integration.
The overwhelming majority (91 per cent) of those surveyed projected that their use of IBM's Integrated Facility for Linux (IFL) speciality mainframe processor would increase or at least remain steady over the course of the next two years.
A further 42 per cent projected that their use of the IFL would grow between 21 and 40 per cent, and 10 per cent told the independent researcher that it would grow beyond 76 per cent.
It emerged that the main reasons for this increased use of Linux on the mainframe were twofold. Many said the desire to take advantage of computing capacity available on their mainframe's central processors and/or IFLs was an important driver.
The second reason cited was their assessment that using Linux on the mainframe would be more cost-effective than other platforms. Respondents also said they were using Linux on the mainframe to support "green" computing initiatives and infrastructure consolidation strategies.
When asked to rate which specific aspects of Linux on the mainframe were most beneficial, the survey respondents saw backup, restore and disaster recovery; the ability to scale to many virtual machines; security; and availability of applications as key.
"Linux on the mainframe is clearly a very attractive platform choice for IT organisations that have to continue scaling the services they deliver to the business, even as their infrastructure budgets are constrained by market uncertainty and competing priorities," said Michael Zinda, senior vice president of CA's mainframe business unit.
"This study shows that customers are very much aware of the unique value that Linux offers on the mainframe - and that the mainframe remains an ongoing focus for IT investment."
A daily dose of IT news, reviews, features and insights, straight to your inbox!
A daily dose of IT news, reviews, features and insights, straight to your inbox!
Thank you for signing up to ITPro. You will receive a verification email shortly.
There was a problem. Please refresh the page and try again.