Timeline: The Apple App Store's first year
We take a look at the brief history of Apple's App Store on the day it turns one.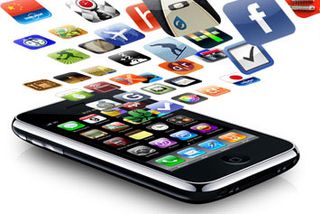 The Apple App Store today celebrates its first birthday so here at IT PRO we decided to take a look back at the past year and the achievements of the famous application supermarket.
The launch
The App Store was officially launched a year ago as part of the major iPhone 3G launch. At the time it only contained a modest 500 applications, but still managed to have 10 million downloads in its first weekend.
Controversy
It didn't take long for apps to start getting headlines, be it the developers themselves or some questionable applications.
This kicked off with the "I am rich" application, launched in August 2008. By paying $1,000, you could get an icon on your phone pointing out you were rich. One person downloaded the app, and it was pulled the very next day.
In March 2009, the app developers came under the spotlight when many complained via developer web forums that they had not been paid for their work. Some claimed to be owed thousands of pounds and many looked to take legal action against the company. As the story became better known, Apple settled its accounts.
In April 2009, the "baby shaker" app was pulled following complaints. It was a surprise that an app where you shook your phone until the baby on the screen died even made it through the approval process but unsurprisingly it didn't last long.
Success
Regardless of the controversy, the App Store hit a major milestone in April 2009 when the number of downloads hit one billion. The number of applications also rose from the initial 500 to 35,000 as more and more developers got involved.
Competitors
The App Store has influenced many other vendors to follow suit and during its first year, Nokia announced it would be releasing the Ovi Store. An Android store was also launched and Palm is also planning one to coincide with the release of its new Pre device.
A year on?
The App Store continues to be the major player in this market with more applications being added everyday. We wish it happy birthday and wait to see if it will emulate its first year's success with the new iPhone 3GS.
A daily dose of IT news, reviews, features and insights, straight to your inbox!
A daily dose of IT news, reviews, features and insights, straight to your inbox!
Thank you for signing up to ITPro. You will receive a verification email shortly.
There was a problem. Please refresh the page and try again.