O2 offers users free Twitter updates by text
From next month, Twitter @ replies and direct messages will appear as free text messages for O2 customers.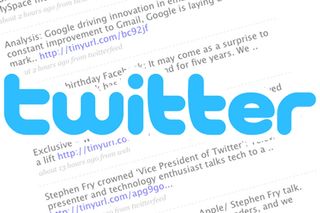 O2 customers addicted to tweeting will soon benefit from free text messages displaying Twitter updates.
From next month, the mobile operator will convert @ replies and direct messages into texts, for free. Updates will count as part of a user's inclusive text bundle.
The move, which can also be switched off if users have periods during the day they'd rather be Twitter-free, follows partnerships with social networking giants Facebook and Bebo.
"We believe that mobile will soon become the most popular way of accessing social networking sites, giving real time access to tweets and status updates wherever you are," Antony Douglas, head of content at O2, said in a blog post.
"The agreements we now have in place with Twitter and the other key sites brings this a step closer, making it quick and easy for O2 customers to access their favourite social networks straight from their mobile."
The new service is subject to a fair use policy that requests users keep below a cap of 600 messages each month.
Click here to read our beginner's guide to Twitter for business.
And follow IT PRO on Twitter here.
A daily dose of IT news, reviews, features and insights, straight to your inbox!
Maggie has been a journalist since 1999. She started her career as an editorial assistant on then-weekly magazine Computing, before working her way up to senior reporter level. After several years on the magazine, she moved to 'the other side of the fence' to work as a copywriter for a marketing agency, writing case studies and working on ad and website copy for companies such as eBay, Dell, Microsoft and more. In 2006, just weeks before IT Pro was launched, Maggie joined Dennis Publishing as a reporter. Having worked her way up to editor of IT Pro, she was appointed group editor of Cloud Pro and IT Pro in April 2012. She became the editorial director and took responsibility for Channel Pro, in 2016. Her areas of particular interest, aside from cloud, include management and C-level issues, the business value of technology, green and environmental issues and careers to name but a few.
A daily dose of IT news, reviews, features and insights, straight to your inbox!
Thank you for signing up to ITPro. You will receive a verification email shortly.
There was a problem. Please refresh the page and try again.