Microsoft rushes to patch IE, Visual Studio
Microsoft is set to issue two out-of-band patches tomorrow, including a new critical update for Internet Explorer.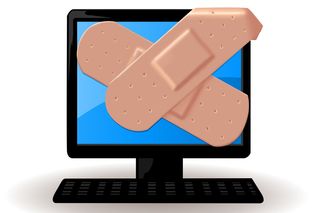 Microsoft will release two emergency security patches tomorrow afternoon.
Microsoft normally issues security fixes as part of its monthly patching cycle, but the two fixes for Internet Explorer and Visual Studio will arrive out-of-band.
"While we can't go into specifics about the issue prior to release, we can say that the Visual Studio bulletin will address an issue that can affect certain types of applications," said Mike Reavey in a post on the Microsoft Security Research Centre blog.
"The Internet Explorer bulletin will provide defense-in-depth changes to Internet Explorer to help provide additional protections for the issues addressed by the Visual Studio bulletin," he added.
Reavey added that the IE update will fix additional critical flaws in the browser that are unrelated to the Visual Studio issue, which were reported "privately and responsibly."
Microsoft advised users not to be too scared by the rush, as any customers who have the latest security updates are safe from the "known attacks" related to the security release.
Full details on the security bulletin can be found here.
A daily dose of IT news, reviews, features and insights, straight to your inbox!
A daily dose of IT news, reviews, features and insights, straight to your inbox!
Thank you for signing up to ITPro. You will receive a verification email shortly.
There was a problem. Please refresh the page and try again.