Government given Twitter guide
Twitter etiquette and strategy has been laid out in a 20-page document for government departments.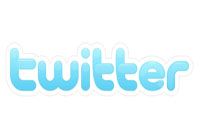 The government looks set to ramp up its Twitter use thanks to a dummies' guide that lays out how to get the most out of the micro-blogging site.
How to use hashtags and shorten links, in addition to what Twitter actually is, are just a few of the gems on offer in the guide, created by Neil Williams, head of corporate digital channels at the Department for Business, Innovation and Skills (BIS).
But the guide is far from being as short and sweet as the 140 character tweets that ministers will be encouraged to create. Indeed, it comes in at 20 pages.
"You might think a 20-page strategy a bit over the top for a tool like Twitter. After all, microblogging is a low-barrier to entry, low-risk and low-resource channel relative to other corporate communications overheads like a blog or printed newsletter. And the pioneers in corporate use of Twitter by central government (see No 10, CLG and FCO) all started as low-profile experiments and grew organically into what they are today," he said in a Cabinet Office blog.
"But, having held back my JFDI inclinations long enough to sit down and write a proper plan for BIS's corporate Twitter account, I was surprised by just how much there is to say - and quite how worth saying it is, especially now the platform is more mature and less forgiving of mistakes. So in case it's of use to others who are thinking of doing the same, I've turned BIS's Twitter strategy into a generic template Twitter strategy for government Departments."
The full government guide can be found here.
Alternatively, click here for our beginner's guide to Twitter for business
Follow IT PRO on Twitter here.
A daily dose of IT news, reviews, features and insights, straight to your inbox!
Maggie has been a journalist since 1999. She started her career as an editorial assistant on then-weekly magazine Computing, before working her way up to senior reporter level. After several years on the magazine, she moved to 'the other side of the fence' to work as a copywriter for a marketing agency, writing case studies and working on ad and website copy for companies such as eBay, Dell, Microsoft and more. In 2006, just weeks before IT Pro was launched, Maggie joined Dennis Publishing as a reporter. Having worked her way up to editor of IT Pro, she was appointed group editor of Cloud Pro and IT Pro in April 2012. She became the editorial director and took responsibility for Channel Pro, in 2016. Her areas of particular interest, aside from cloud, include management and C-level issues, the business value of technology, green and environmental issues and careers to name but a few.
A daily dose of IT news, reviews, features and insights, straight to your inbox!
Thank you for signing up to ITPro. You will receive a verification email shortly.
There was a problem. Please refresh the page and try again.