RIM unveils new BlackBerry web dev tools
Web application development in Eclipse and Visual Studio is now supported.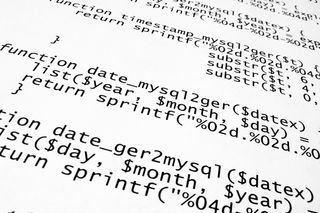 RIM claims to have made it easier for developers to create web applications for its BlackBerry smartphones by launching a new development toolset.
Both the BlackBerry Web Development Plug-in for Eclipse and the BlackBerry Plug-in for Microsoft Visual Studio version 1.2 are available immediately. They will help developers to be a bit more innovative in both the simple and more complex applications they create, thanks to enhanced debugging, profiling and simulation tools.
"The BlackBerry developer tools portfolio aims to bring together the best of Java and web development for the creation of web applications that are integrated with core BlackBerry smartphone functions for a seamless, intuitive and robust user experience," said Alan Brenner, senior vice president of RIM's BlackBerry platform group, in a statement.
"The evolving portfolio of web development tools for the BlackBerry platform allows developers to work in familiar development environments to create, debug, profile, test and optimise their web applications for BlackBerry smartphones."
Just yesterday, RIM unveiled its new Curve 8520 handset, which features a couple of firsts for a BlackBerry a touch sensitive track pad and dedicated media keys.
A daily dose of IT news, reviews, features and insights, straight to your inbox!
Maggie has been a journalist since 1999. She started her career as an editorial assistant on then-weekly magazine Computing, before working her way up to senior reporter level. After several years on the magazine, she moved to 'the other side of the fence' to work as a copywriter for a marketing agency, writing case studies and working on ad and website copy for companies such as eBay, Dell, Microsoft and more. In 2006, just weeks before IT Pro was launched, Maggie joined Dennis Publishing as a reporter. Having worked her way up to editor of IT Pro, she was appointed group editor of Cloud Pro and IT Pro in April 2012. She became the editorial director and took responsibility for Channel Pro, in 2016. Her areas of particular interest, aside from cloud, include management and C-level issues, the business value of technology, green and environmental issues and careers to name but a few.
A daily dose of IT news, reviews, features and insights, straight to your inbox!
Thank you for signing up to ITPro. You will receive a verification email shortly.
There was a problem. Please refresh the page and try again.