Microsoft opens app store to developers
Microsoft is now taking submissions to its Windows Mobile Marketplace, promising more transparency than Apple.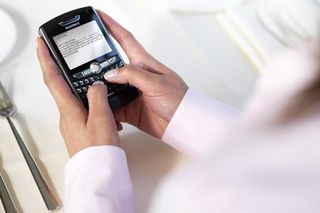 Microsoft has opened its Windows Mobile Marketplace to developers, with a less than subtle jibe at Apple.
Windows Mobile Marketplace is Microsoft's answer to Apple's wildly successful iTunes Apps Store. In an attempt to differentiate itself from the market leader, the software giant has posted the 12 criteria online that every app will need to meet to be approved. Apple's approval process is shrouded in secrecy.
"One of the things we've heard from developers is that we need to solve problems in transparency and trust that are not available elsewhere," said senior director of mobile services Todd Brix.
"If your application doesn't pass one or more of the tests or checks, we'll give you a detailed report explaining which test and why. It's a shame if you develop an application and do not know the criteria by which it passes and fails," he concluded.
Brix promised submitted apps will be vetted within ten days and has launched a Race to Market competition that will reward the most popular applications as judged by downloads, revenue and "usefulness".
The winners will receive a developer-edition Microsoft Surface table plus free marketing and promotion of their application. Google launched a similar competition when it released the Android SDK. However, the search company offered cash rewards of $275,000 for the best apps.
Anybody looking to use Windows Mobile Marketplace apps will need a smartphone running Windows Mobile 6 up to 6.5. They will also need to wait until mid-December when it opens.
For mobile phone news and reviews, visit Know Your Mobile.
A daily dose of IT news, reviews, features and insights, straight to your inbox!
A daily dose of IT news, reviews, features and insights, straight to your inbox!
Thank you for signing up to ITPro. You will receive a verification email shortly.
There was a problem. Please refresh the page and try again.