Is Microsoft the winner in the Yahoo deal?
Analysts suggest Microsoft has come out on top in its 10-year deal with Yahoo.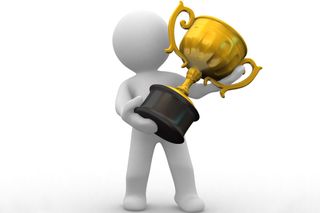 ANALYSIS:A year-and-a-half after the courtship began, Microsoft and Yahoo have finally joined forces to take on Google.
But is this deal a good idea for either Microsoft or Yahoo and should Google be watching its back?
Yahoo's chief executive Carol Bartz yesterday said that the deal took so long to agree because Microsoft's terms weren't what she had in mind for her firm, suggesting the Redmond giant must have given in a bit to get her on-side.
That said, the $500 million income boost and $200 million in cost savings is a far cry from the original Microsoft bid of more than $40 billion a year-and-a-half ago for the entire firm.
Who won?
Ovum analyst Mike Davis made it clear he sees Yahoo and its shareholders as the losers in the deal.
"While the deal is cited as boosting Yahoo's operating income by $500 million and reducing costs by $200 million, the company's shares are currently trading at only half the value offered by Microsoft in January 2008, and fell a further 10 per cent after this announcement," Davis said.
It's not all bad news, however, as it gives Bartz and her firm time to move Yahoo forward, according to Davis.
"However, 10 years is a very long time in the true market that is the internet, and the use of Bing will not start until early 2010," Davis added. "Microsoft, or others, might still take the opportunity to buy the former internet search leader at a marked-down price in the near future if Bartz cannot deliver that vision."
Gartner analyst Allen Weiner said the deal shows Microsoft is making strides in search.
A daily dose of IT news, reviews, features and insights, straight to your inbox!
A daily dose of IT news, reviews, features and insights, straight to your inbox!
Thank you for signing up to ITPro. You will receive a verification email shortly.
There was a problem. Please refresh the page and try again.