Tories to rollback surveillance state
The Conservative party has revealed plans to end ID cards, the ContactPoint database and give the Information Commissioner more powers.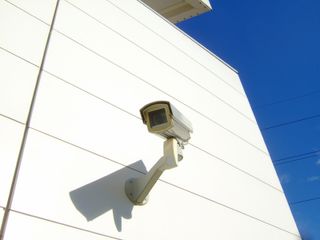 The Conservative party has said it's time to roll back the surveillance state in a new policy outline ahead of a looming national election.
The party has long been promising to cut ID cards if elected, but the new 11-point plan unveiled by Shadow Justice Secretary Dominic Grieve shows just how far the Tories want to take such cuts.
In addition to scrapping ID cards and the controversial ContactPoint database, the Tories would remove innocent people's records from the DNA database, tighten data sharing laws and boost the Information Commissioner's powers.
"No-one is suggesting we should not harness IT or surveillance technology to strengthen public protection. I am not amongst those who nostalgically yearn for some luddite return to a pre-technological age," Grieve said today in a speech.
"But, the government's approach to databases and surveillance powers is the worst of all worlds. Intrusive. Ineffective. And enormously expensive," he said, noting that databases keep going over-budget and that doesn't include the costs following data breaches.
He added that the UK has the most CCTV cameras in the world, but just one crime is solved for each 1,000 cameras, and that the DNA database holds details on innocent people, but not all convicted criminals.
"We have a series of IT systems that hoard personal data on us, but the butter fingers of the database state lost the entire nation's child benefit records in the post," he continued. "And we have intrusive surveillance powers now used to monitor children walking home from school, check the permits of paper boys, and even follow dog-walkers to check where their canines poop."
In his speech, Grieve called for fewer massive databases, and said they should hold the least amount of data possible. Individuals should be given control over their own data and which government agencies can access it, he claimed. The party also called for "stronger duties" on the government to protect data.
"Over-reliance on the database state has proved a woefully poor substitute for human judgment and care on the frontline of public service delivery," he added. "The state has encroached on the privacy of the innocent citizen, but delivered precious little in return." In practice, this would lead the party if elected to take 11 steps.
Database state
The first few pertain to databases. The Tories would scrap the National Identity Register and the ContactPoint database. The former is the database backing up the controversial ID card scheme, while the latter contains records of all children in the UK. Both databases have been declared illegal in a report by the Joseph Rowntree Reform Trust.
The Tories would also set out how long DNA should be retained on the National DNA Database, and no longer permanently hold innocent people's details.
It would also restrict local councils from accessing communications data, which some have done under RIPA for offences including benefit fraud and lying about which school your child should attend.
Regulation and legislation
The Tories would also add protection of personal privacy to the British Bill of Rights, and require Privacy Impact Assessments for new laws.
They would force the Home Office to submit its communications data plans to the Information commissioner for his approval. New data sharing powers would have to come into law through legislation, not order, and each government ministry would need to appoint someone to be in charge of data security.
The Information Commissioner would finally see a power boost, and the Tories would see him publish advice on data security in the public sector, consult with the private sector, and look into creating a data best practice kite mark system.
Costs
The Conservative plans come on the same day Labour's business secretary Peter Mandelson suggested big projects like ID cards and Trident could be shelved to save cash.
In response to a question on BBC Radio 4, asking if such projects would be put on the back burner, he said: "They have not been collectively discussed by ministers, but if you are saying to me that we are going to rule things out in advance of our consideration of these matters, I would say it would be foolish to rule out anything."
A daily dose of IT news, reviews, features and insights, straight to your inbox!
A daily dose of IT news, reviews, features and insights, straight to your inbox!
Thank you for signing up to ITPro. You will receive a verification email shortly.
There was a problem. Please refresh the page and try again.