White House goes open source
The White House has voted in open source as its official website moves away from proprietary content management software.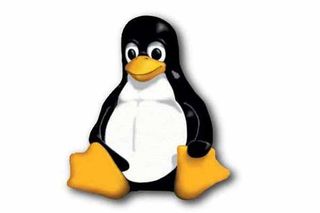 The US government's official presence on the internet, www.whitehouse.gov, has moved from proprietary content management software bought during George Bush's second term to open source-based CMS Drupal.
The site re-launched on Saturday with an understated refresh to its front end but sweeping changes behind the scenes.
Speaking to the Associated Press, the White House's new media director Macon Phillips said "we now have a technology platform to get more and more voices on the site. This is state-of-the-art technology and the government is a participant in it."
The introduction of Drupal to whitehouse.gov is likely to be a major test for the popular open source software as the US government's website is a target for hackers. In July this year, a White House spokesperson described attacks on the site as "frequent".
However, Dries Buytaert, Drupal's creator and project lead, described the Obama administration's adoption of Drupal as "a perfect match for President Barack Obama's push for an open and transparent government."
"This is a clear sign that governments realise that Open Source does not pose additional risks compared to proprietary software," he added.
Buytaert, whose company, Acquia, was responsible for the development of the new site, said he was "thrilled by the idea that Drupal can help governments provide greater transparency, higher velocity, and more flexibility."
The Obama administration is famous for its use of the internet and social media during its presidential campaign in 2008. It used outlets such as YouTube, Digg and FaceBook to co-ordinate its attempts to win over voters with enormous success.
The White House joins a growing army of large organisations using Drupal, although it is arguably the highest-profile. Other Drupal clients include CNN, Greenpeace, NASA and Yahoo.
A daily dose of IT news, reviews, features and insights, straight to your inbox!
A daily dose of IT news, reviews, features and insights, straight to your inbox!
Thank you for signing up to ITPro. You will receive a verification email shortly.
There was a problem. Please refresh the page and try again.