Year in Review: 2009 in your words
It's been a comment filled 12 months. We look back on some of your thoughts over the past year to see what you rated and hated when it comes to 2009's tech events.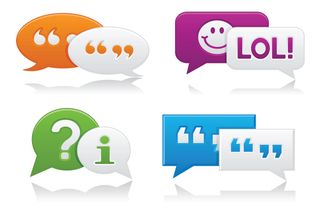 Over the past year, we've been using our newsletters and Twitter feed to ask readers what they think of the latest industry news.
If you want to have your say and see your comments printed on IT PRO you can sign up for our bi-weekly newsletter here.
The site that played home to momentous code-breaking and tech efforts during the Second World War is at serious risk of closure. Without vital financial support, the historic buildings will be left to ruin. We asked you what you thought.
Bob felt ashamed to be British as a result, saying: "As usual we led the world and threw it away (or gave it away depending on your view point)... if the USA or one of the EEC countries owned Bletchley, it would be promoted and funded as a major attraction. We just let it rot. There are times when I am ashamed to be British."
Ian was less emotional about the bricks and mortar that saved the day. "I'm sure I'll be called a philistine for saying so, but as long as the efforts of Turing and his colleagues are preserved in text-books, that's all that matters," he said. "I don't feel we have a moral obligation to maintain the estate."
While John suggested celebrities were possibly the answer. "As Joanna Lumley did for the Gurkhas, maybe the BBC and David Attenborough could take up the case of Bletchley Park," he said.
The iPhone 3GS Back in June, when the iPhone was still the exclusive preserve of O2 in the UK, we asked readers what they thought of the then new iPhone 3GS and associated costs.
Having spent 1,800 for the handset and then 30 a month line rental for his first BT mobile back in 1985, Michael didn't think the price tag was that bad. "I don't understand why you are complaining about the new phone's price," he said. "It's peanuts!"
Philip also saw the value, both to him as a consumer and a business person, saying: "The 275 price tag is affordable with a commercial environment though perhaps not within a consumer pocket." For some it's all about being trendy. Take Lee, for example, who bought the device for him and his wife due to the Apple "cool and wow factor". He said: "I think how lucky Apple is for people like me. O2 must be laughing all the way to bank."
Admitted Pentagon and NASA hacker Gary Mckinnon has been the subject of debate for years. But in 2009 he was thrown into the spotlight again. Back in July, we asked how you felt about the whole saga.
Paul was straight to the point. "I've got the worst possible opinion of hackers," he said. "They're nothing more that vandals and thieves and should be treated as such."
Everyone but McKinnon was blamed by some. "I think it is those responsible for leaving the systems open to attack that should be in court," claimed Derek. His thoughts were backed up by Andie who said: "If they cannot protect that information and the system can be hacked then those in the organisation have failed and by default are as guilty of the crime."
Douglas suggested the real solution lay in the US government taking advantage of McKinnon's skills rather than punishing him. "The Pentagon should offer McKinnon a very large salary and use him to improve their security methods," he said. " If someone can hack into top level Pentagon files from the comfort of their own bedroom, that person clearly knows more about security than the Pentagon does."
Get the ITPro. daily newsletter
Receive our latest news, industry updates, featured resources and more. Sign up today to receive our FREE report on AI cyber crime & security - newly updated for 2023.
Maggie has been a journalist since 1999, starting her career as an editorial assistant on then-weekly magazine Computing, before working her way up to senior reporter level. In 2006, just weeks before ITPro was launched, Maggie joined Dennis Publishing as a reporter. Having worked her way up to editor of ITPro, she was appointed group editor of CloudPro and ITPro in April 2012. She became the editorial director and took responsibility for ChannelPro, in 2016.
Her areas of particular interest, aside from cloud, include management and C-level issues, the business value of technology, green and environmental issues and careers to name but a few.