Nick Clegg backtracks over McKinnon extradition
The Deputy Prime Minister has said the Government might not be able to prevent Gary McKinnon's extradition to the US, despite campaigning with the hacker last year.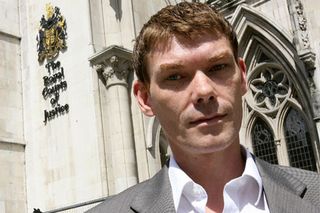 Deputy Prime Minister Nick Clegg has said it's not so easy to prevent Gary McKinnon's extradition to the US, despite last year lambasting the Government for failing to take action.
McKinnon admits hacking into US government computers, but has been trying to avoid extradition to the US to stand trial because he suffers from Asperger's Syndrome.
McKinnon's case has now been before six different Home Secretaries, but the recent election had given some hope to the North Londoner and his supporters.
Both Clegg and Prime Minister David Cameron had offered support for McKinnon in the past, while new Home Secretary Theresa May last week halted a judicial review to give herself more time to look into the most recent medical reports.
Now, it looks like that hope may have been premature. Clegg told BBC Radio that he would still prefer McKinnon to be tried in the UK, but that it may not be possible.
"What I haven't got the power to do, neither has the home secretary, neither even has the Prime Minister, is to completely reverse and undo certain legal aspects of this," he said. "But that, of course, you wouldn't want politicians to do."
Not what he said last year...
The comments are in stark contrast to his previous energetic campaigning on behalf of McKinnon.
Last year, he criticised then Home Secretary Alan Johnson in an article for the Daily Mail. He wrote that the "decision to allow Gary McKinnon to be extradited to the US is a hammer blow to British justice."
"Expert lawyers assure me that, even at this 11th hour, the Government could prosecute him for those crimes here at home, instead of in the US," he added. "It is imperative that it does so. Quite simply, the rest of Mr McKinnon's life is on the line."
Clegg also backed McKinnon in October, calling on the Home Secretary to take legal action in the face of a new report into McKinnon's mental state.
"The Home Secretary has sat on his hands for too long, even in the face of legal advice from leading advocates that contradicts the Home Office's position," he told the Daily Mail.
"This new psychiatric report into Gary McKinnon's condition must persuade him that it is no longer acceptable to shrug his shoulders and claim that nothing can be done," he added.
"Alan Johnson should do the decent thing and intervene to ensure that Gary is tried in Britain, where he committed his crime and confessed to it," he said.
In December, Clegg attended a protest in support of McKinnon, telling the Telegraph he'd seen legal advice that said the Government could in fact do something to prevent the extradition.
"This treaty is wrong and Gary McKinnon's extradition to the USA must be stopped," he told the newspaper at the time. "The Government can change this. We say to them: You can do this if you have the courage of your convictions to do the right thing'."
At the moment, McKinnon's case is effectively on hold, while new Home Secretary May examines the most recent reports. It's unclear what the Government's next move will be.
Clegg's turnaround will be a tough blow to McKinnon and his mother Janis Sharp, who has led the campaign to prevent his extradition.
"Gary is still terrified and undergoing a state of ongoing heightened stress but today's news gives us hope, at last, that his ordeal may soon be over. We need it to be over and totally believe that the new coalition will keep their promises and allow Gary to be tried in his own country," she said last week.
Get the ITPro. daily newsletter
Receive our latest news, industry updates, featured resources and more. Sign up today to receive our FREE report on AI cyber crime & security - newly updated for 2023.