The iPhone 4G: What to expect
We take a look at the specs, rumours and features of the - rumoured at least - soon-to-be-announced iPhone 4G. But will Apple's latest smartphone have what it takes to impress in a marketplace already brimming with choice?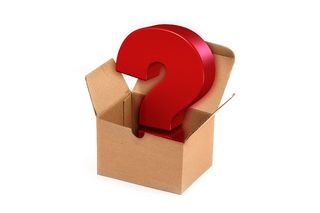 It might seem like a long time ago, but Apple's iPhone has only been with us for just over three years. The original iPhone was officially released on 19 June 2007 and, while many were skeptical of Apple's nonchalant first steps into the mobile phone world, the device literally changed everything - popularising Apps, cementing the touch screen paradigm and generally changing the way people perceived mobile phones.
In other words: the iPhone was a big deal. And it isn't long until Apple's forth generation iPhone is officially announced. Or so the rumour mill would have you believe. That and the fact that Apple's Worldwide Developer Conference kicks off on 7 June.
At present, Apple has yet to confirm any official release date.
The new OS, known as iPhone OS 4.0, has already been unveiled and brought with it a lot of improvements, such as multi-tasking, local notifications and a unified inbox something Apple users', both professional and consumer, have been lusting after for a long time.
Presumably, iPhone OS 4.0 will be the OS used in the new iPhone (dubbed by many as the iPhone 4G). The device will most likely be upgraded to OS 5.0 when that eventually surfaces.
One massive issue that Apple has had to take on the chin since the launch of its new OS is its flat-out refusal to incorporate Flash-support, which is now readily available on the Android platform. So, it's incredibly likely and more of us than not would be utterly surprised if it did - the iPhone 4G won't have Flash support.
But why is this a bad thing? According to Wired Magazine, the lack of Flash support has been a primary complaint about the handset since its release. And when you consider that a lot of websites now use Flash for streaming video as well as rendering content, it is only fair to assume that the Flash-less iPhone 4G will be at a loss compared to the new generation of high-end Android devices, which have made a massive point recently of incorporating full Flash support into the 2.2 OS.
A daily dose of IT news, reviews, features and insights, straight to your inbox!
A daily dose of IT news, reviews, features and insights, straight to your inbox!
Thank you for signing up to ITPro. You will receive a verification email shortly.
There was a problem. Please refresh the page and try again.