Twitter topples Facebook as UK firms' favourite
Twitter is more popular than Facebook amongst UK businesses, a survey from Virgin Media Business has claimed.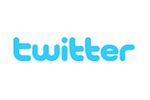 Twitter is the most popular social network amongst UK businesses, just ahead of Facebook, research has shown.
The micro-blogging service is used by a third of UK companies to interact with customers, while 32 per cent use Facebook, figures from Virgin Media Business have indicated.
Even Myspace was not far behind, with 29 per cent of the 5,000 UK firms surveyed claiming they used the service.
"What's most interesting about this study is that it shows how businesses in each region of the UK are responding to this challenge by adopting a unique mix of communications tools that they feel is best suited to their local markets," said Andrew McGrath, executive director for commercial operations at Virgin Media Business.
There were also some geographic differences noted in the survey, with more businesses in London leveraging social media than any other part of the UK.
Almost half of firms from the capital said they use such services, compared to 44 per cent of companies in the south east and 42 per cent in the south west and Wales.
"While the research also shows that different parts of the UK are responding to these opportunities at a different rate, it's clear to see that the rate of adoption shows no sign of slowing," McGrath added.
"British businesses have been quick to see the opportunities that lie within social media and are helping lead the world in targeting this new form of media."
A recent IBM survey showed firms were not so sure about employing services like Facebook and Twitter in the workplace.
In a survey of 1,000 Big Blue business partners from across the world, 74 per cent said they were uncertain about how social media could be best implemented in the working environment.
A daily dose of IT news, reviews, features and insights, straight to your inbox!
A daily dose of IT news, reviews, features and insights, straight to your inbox!
Thank you for signing up to ITPro. You will receive a verification email shortly.
There was a problem. Please refresh the page and try again.