Orange launches HD calling in UK
The technology may have been on the cards for years, but finally HD calling is available on our shores from Orange.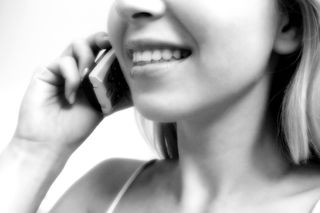 High definition (HD) calling is now available on a number of handsets in the UK from mobile operator Orange.
The company announced the technology way back in 2008 and promised the service would be available in the UK and Belgium from the third quarter of 2009.
However, trials didn't surface until June this year, after further promises back in January from Orange that the technology would definitely roll out in 2010.
The HD voice calling is now ready to go though and will be available for free if a customer invests in one of the following handsets: Nokia 5230, Nokia X6, Nokia E5 and Samsung Omnia Pro.
Martin Stiven, vice president of Business at Everything Everywhere, the company which runs Orange UK, said: "HD Voice is going to change the way businesses are able to communicate through our mobiles from conducting calls in places that were not previously possible to the ability to hear emotions in people's voices."
He added: "People are going to love the clarity of calls and the lack of background noise. Once you've used it, you will want to keep it."
Although only available on four handsets so far, Orange has promised more devices will be enabled over the coming months.
A daily dose of IT news, reviews, features and insights, straight to your inbox!
A daily dose of IT news, reviews, features and insights, straight to your inbox!
Thank you for signing up to ITPro. You will receive a verification email shortly.
There was a problem. Please refresh the page and try again.