Growth market for mobile fraud analysis
Gartner claims detection software needs urgent improvement.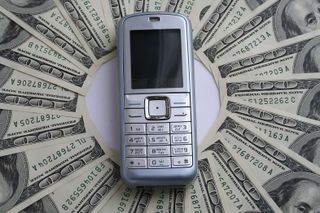 An analyst at Gartner has predicted fraud detection will increasingly be used against mobile transactions.
However, by the end of 2013, software will be in use by 90 per cent of banks, social networks and other e-commerce sites to validate customer identity.
"Because of the improving browser experiences on smartphones, mobile commerce and transaction execution are set to increase rapidly," said William Clark, research vice president at Gartner.
"We estimate that by the end of 2013, 12.5 per cent of all e-commerce transactions will be mobile."
The problem facing these organisations at the moment is fraud detection systems are currently designed to work with fixed-line telephony, he added. These packages lack the ability to process mobile phone transactions with total confidence that the call is genuine.
The inability to detect identity theft has held back the introduction of location-based applications, Clark's co-researcher, Gartner distinguished analyst Avivah Litan, said.
"This increase in confidence will help open up new possibilities for context awareness that will be richer than they are in fixed-line commerce," she explained.
Vendors are already starting to consider the ID of the mobile device and the location of the phone as fraud eliminators. Some also track the caller's interactions with the host application.
Analysis of mobile parameters is an unexplored realm of fraud detection software developers and, in such a new field, there is little mobile transaction experience to draw upon.
The need is to build effective risk models and develop scoring algorithms that significantly improve on current risk analysis software, the Get Smart With Context-Aware Mobile Fraud Detection report pointed out.
One development, which may upset privacy advocates, is organisations will want to compile information on the typical locations each customer frequents. At the moment, the only such data gathered is from the customer notifying their payment card issuer that they will be travelling abroad to prevent card fraud.
"Enterprises that want to remain competitive in electronic commerce over the next five years should begin exploring context-aware applications by year-end 2011, for both fraud detection and later on for customer acquisition and retention activities afforded by personalised and customised marketing and advertising information," Clark advised.
A daily dose of IT news, reviews, features and insights, straight to your inbox!
A daily dose of IT news, reviews, features and insights, straight to your inbox!
Thank you for signing up to ITPro. You will receive a verification email shortly.
There was a problem. Please refresh the page and try again.