Cloud computing outsourcing is on the rise
Applications for internal use are giving way to customer services, according to analyst firm Gartner.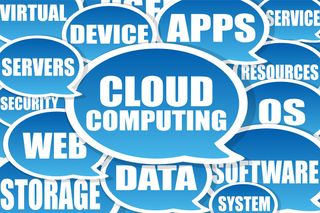 Businesses worldwide have spent a 10th of their outsourcing budgets on cloud services, according to research by analyst firm Gartner.
It appears this trend towards the cloud will continue with almost half of the respondents reporting that they intend to spend more on their cloud infrastructures in future.
Gartner analysts noted this shift toward the utility approach for noncore services and increased investment in core functionality is often closely aligned with a drive to achieve competitive differentiation.
The user survey, Cloud-Computing Budgets Are Growing and Shifting, was conducted between April and July among 1,587 IT budget management professionals in 40 countries. A drill down into cloud computing was completed by 484 respondents.
"The cloud market is evolving rapidly, with 39 per cent of survey respondents worldwide indicating they allocated IT budget to cloud computing as a key initiative for their organisation," said Bob Igou, research director at Gartner.
"One-third of the spending on cloud computing is a continuation from the previous budget year, a further third is incremental spending that is new to the budget, and 14 per cent is spending that was diverted from a different budget category in the previous year."
On a regional basis, Europe, the Middle East and Africa (EMEA) spent between 40 and 50 per cent of the cloud budget on services from external providers.
An increase in spending for private cloud implementations for internal or restricted use was indicated by 43 per cent of the enterprises. A smaller number (32 per cent) said expenditure on services for external or public use would increase but Gartner noted the gap is narrowing.
"Demand is shifting from traditional, proprietary and highly-customised assets to ubiquitous assets that are accessed by customers," said Igou.
"Service marketing and service delivery managers need to lead the curve of investment in the skills and capabilities of their service offerings which means investing before having contracts."
*Is cloud computing ready for business? And are businesses ready for cloud computing? We want to know what you think. Click here to take part in our research and share your thoughts.
A daily dose of IT news, reviews, features and insights, straight to your inbox!
A daily dose of IT news, reviews, features and insights, straight to your inbox!
Thank you for signing up to ITPro. You will receive a verification email shortly.
There was a problem. Please refresh the page and try again.